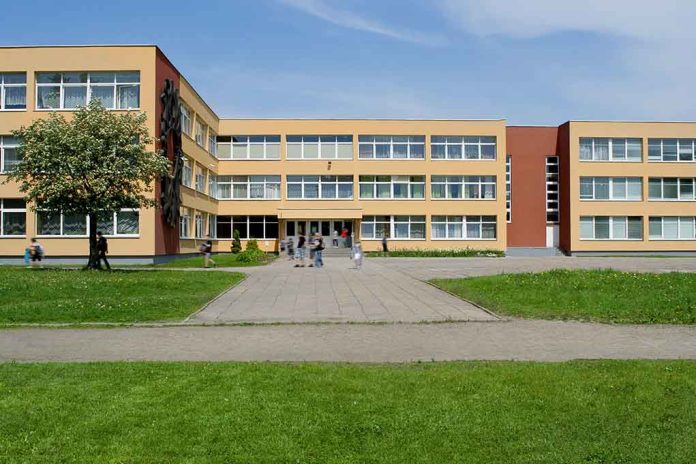 Arkansas Governor Suggests More Funding for Schools
(RepublicanPress.org) – During the midterm elections, voters selected former White House Press Secretary Sarah Huckabee Sanders as Arkansas' 47th governor. Current Gov. Asa Hutchinson (R) may be leaving office in January, but before former Gov. Mike Huckabee's (R-AR) daughter assumes office, the current state leader has proposed more funding for schools.
On Thursday, November 10, Hutchinson announced the release of his final balanced budget plan to state lawmakers. The state currently holds more than $2.7 billion in reserve, and Hutchinson wants to use part of it — $550 million — to increase funding for public schools. His plan includes a $200 million boost for the fiscal year 2024 and an additional $350 the next year.
Arkansas Gov. Asa Hutchinson recommends $550 million increase in public school funding over next 2 years https://t.co/3VxIUKs8Ur

— Fox News (@FoxNews) November 11, 2022
Hutchinson also spoke to Nebraska's General Assembly for the last time on Thursday to discuss his budget recommendations. Turning his attention to schools, he said his proposed increases would provide incoming Gov.-elect Sanders "maximum flexibility" regarding teacher salaries and raising educational outcomes in the state.
Literacy. Empowerment. Accountability. Readiness. Networking. Safety.

Today I released my education plan — Arkansas LEARNS — because every kid should have access to a quality education, a good paying job, and a better life right here in AR! https://t.co/2fTLF6fhhA

— Sarah Huckabee Sanders (@SarahHuckabee) October 18, 2022
Sanders prioritized education while campaigning for office, releasing her Arkansas LEARNS plan mid-October. The programs are focused on providing better educational accessibility for students in need, keeping students safe, holding teachers accountable, and empowering parents.
What do you think of Hutchinson's proposed budget? Will it give Sanders the tools she needs to fund her plan?
Copyright 2022, RepublicanPress.org