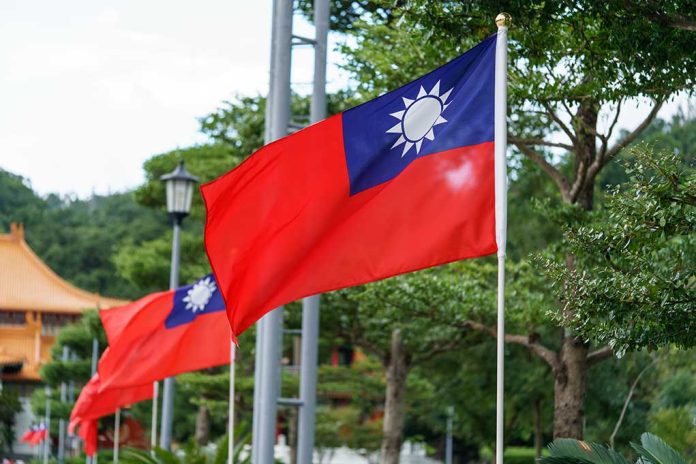 Multiple Lawmakers LEAVE – Unexpected Trip Reported!
(RepublicanPress.org) – House Speaker Nancy Pelosi (D-CA) recently drew the wrath of Chinese officials after visiting Taiwan despite the communist-led country's warning it would take "forceful measures" if she went through with the trip. The country subsequently fired 11 ballistic missiles into waters surrounding the tiny island nation's coastlines. Seemingly undeterred, a bipartisan group of five lawmakers followed the speaker's lead and flew to Taipei City over the weekend.
On Sunday, August 14, Sen. Ed Markey (D-MA) led a congressional delegation of three Democratic representatives and one Republican to the Chinese-claimed island. They met with Taiwanese President Tsai Ing-wen shortly after their arrival. They also met with other officials and private-sector leaders to discuss ongoing relations, security in the Taiwan Strait, climate change, and international supply chains.
As one might expect, the surprise visit sparked renewed outrage from Beijing. China's US Embassy spokesperson, Liu Pengyu, posted a statement on his Twitter account declaring China's opposition to "official ties" of any sort between the US and Taiwan.
China firmly opposes any kind of official ties between the US and the Taiwan region. There is "separation of powers" in the United States, but each power is part of the broader national power, representing the United States. https://t.co/k9HgrJlmCm pic.twitter.com/FntWMxMNn4

— Liu Pengyu 刘鹏宇 (@SpoxCHNinUS) August 14, 2022
Pengyu also posted a link to a Wall Street Journal article discussing the US delegation's visit and his accompanying warning that "China [would] take resolute countermeasures" to America's recent "provocations." Likewise, Fox News reported that Beijing would "renew its military drills" surrounding Taiwan in the wake of the US visit.
What do you think of US lawmakers risking US/China relations and stability in the Taiwan Strait?
Copyright 2022, RepublicanPress.org