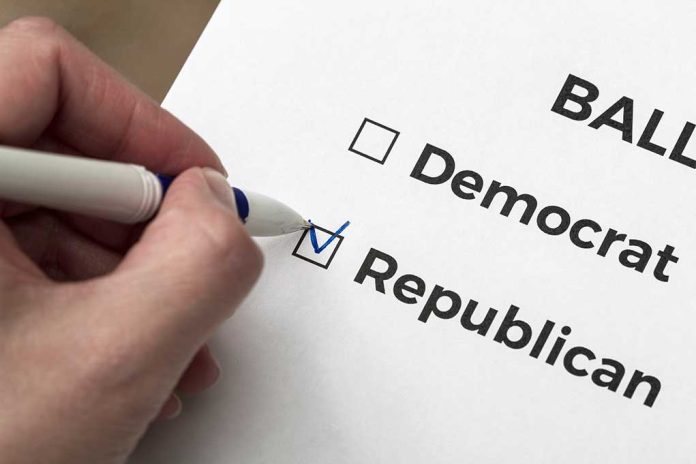 O'Rourke and Abrams Mocked After Losing to GOP Competitors
(RepublicanPress.org) – When kids fall down, parents encourage them to get up and keep going. That attitude sticks with many who grow up to persevere and chase their goals, despite opposition. When it comes to politics, however, running over and over costs money — and seats — so is it better to throw in the towel after multiple losses?
On November 8, Democrat and activist Stacey Abrams lost her gubernatorial campaign against incumbent Governor Brian Kemp (R-GA) — again. Likewise, former congressman Beto O'Rourke (D-TX) lost his bid to unseat Texas Republican Governor Greg Abbott. After the announcement, some took to social media to blast the pair for continuing to waste Democratic dollars on unwinnable races.
Journalist Glenn Greenwald outlined just how much money the Left spent on losing candidates. Spoiler alert: He pointed out it was tens of millions of dollars.
It's amazing how much money Democratic voters waste on social media stars in clearly unwinnable races, doing nothing but enriching Dem consultants.

$75m on Beto. $70m on Demings. $11m on MTG's opponent (someone named Marcus Flowers).

At least Dem consultants got new boats.⛵️ https://t.co/xdidOkBUBs

— Glenn Greenwald (@ggreenwald) November 9, 2022
Both of the Democratic candidates have run in high-profile races before. In 2018, Abrams ran for governor against Kemp and lost 48.8% to 50.2%. She blamed the loss on voter suppression and launched a committee in the years since to register more people. Her hard work did not pay off, and she lost by an even wider margin this time around, 45.8% to 53.4%.
O'Rourke ran for Senate against Sen. Ted Cruz in 2018. He came pretty close to winning, losing by just two points, 48.3% to 50.9%. However, like Abrams, he lost the 2022 race by a wider margin, 43.2% to 55.6%.
News producer Breanna Morello mocked O'Rourke and Abrams in a Tweet late on Election Day evening:
How many losses does Robert Francis O'Rourke and Stacey Abrams have to suffer before they realize it's time to get a real job?

— Breanna Morello (@BreannaMorello) November 9, 2022
Meanwhile, Fox News co-host Will Cain posted a Tweet making fun of the failed candidates as well, saying they "just needed one more glowing profile to avoid losing. Again. And again…" Before the election, Jacob Stern, a staff writer for The Atlantic, called the Democratic duo "superstar losers" while listing the number of times both politicians ran for office and lost.
Do you think it's time for Abrams and O'Rourke to hang up their political careers?
Copyright 2022, RepublicanPress.org