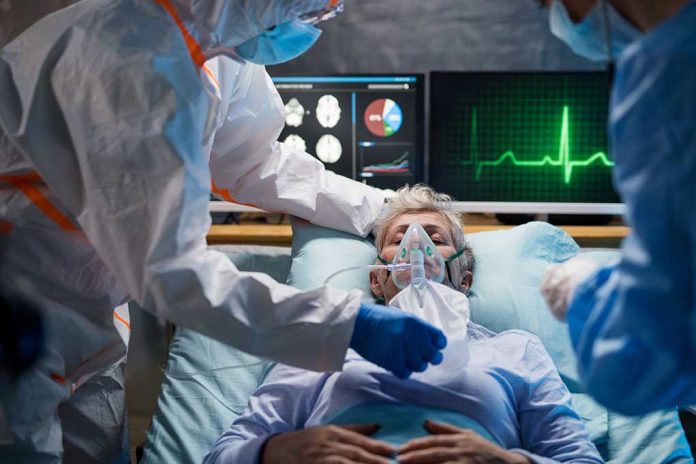 (RepublicanPress.org) – Assisted suicide is a controversial subject in the US. In the 1990s, a jury convicted Dr. Jack Kevorkian of second-degree murder for his role in the death of a terminally-ill patient who wanted to die. More than 20 years later, Oregon just made a big change to its own assisted suicide laws.
Oregon will no longer require people to be residents of the state to use its law allowing terminally ill people to receive lethal medication.https://t.co/shZSLNytAk

— KATU News (@KATUNews) March 29, 2022
Oregon first enacted the Death with Dignity Act (DDA) in 1997; it has actively acknowledged the rights of terminally ill in-state residents to end their lives with lethal prescription medications since that time. The state recently agreed to lift that residency requirement in response to a lawsuit from advocacy group Compassion & Choices, which labeled the law unconstitutional.
The Oregon Health Authority and Medical Board filed a settlement agreement with the Federal District Court that outlines the legislative change on Monday, March 28. Both agencies agreed they "would [no longer] apply or otherwise enforce" the residency rule regarding assisted suicide.
Oregon is one of 10 regions that currently permit terminally-ill patients to end their lives on purpose while assisted by medical professionals.
Compassion & Choices, an advocacy group that endorses access to elective suicide, stressed the need for patients to be able to choose this medical option whether or not they hold residency in a practicing state, according to AP News. However, National Right to Life spokeswoman Laura Echevarria warned that such a decision might transform Oregon into an "assisted suicide tourism capital."
A total of 2,159 terminally ill patients have ended their lives in Oregon since the DDA was first enacted in the late 1990s. Each gained access to euthanasia only after undergoing an intensive qualification process. Safeguards remain in place to protect both Oregon and everyone involved in the medically-guided suicide process.
What is your perspective on this new policy change in Oregon?
Copyright 2022, RepublicanPress.org