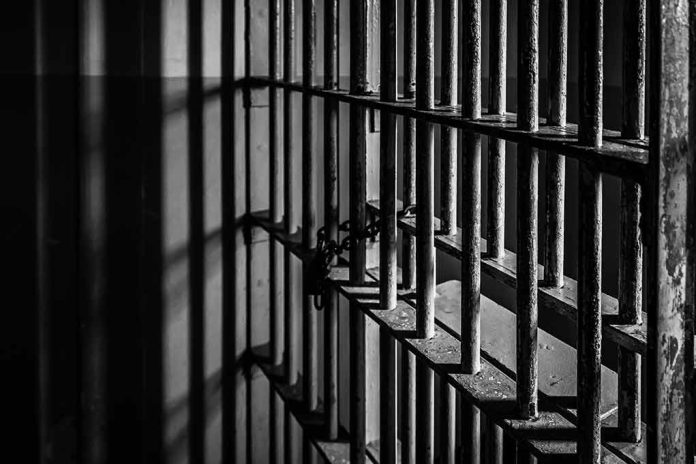 (RepublicanPress.org) – On July 31, 2022, Mackenzie Shirilla, 17, was driving her Toyota Camry in the early morning in Ohio with her boyfriend, Dominic Russo, and friend Davion Flanagan. Cleveland.com reported that Shirilla started out driving responsibly, then turned on her blinker, made a turn, and accelerated to about 100 mph before smashing into a brick wall in Strongsville's Progress Drive Business Park. Sadly, her passengers died during the collision, but Shirilla survived and was arrested for multiple charges, including two counts of murder.
On August 14, Cuyahoga County Judge Nancy Margaret Russo decided and delivered the defendant's verdict, finding her guilty of murder, aggravated vehicular homicide, drug possession, and felonious assault. The now-19-year-old's convictions came with an automatic life in prison, with the possibility of parole after 15 years. According to Fox News, Russo ordered that she serve her two life terms at the same time.
A 19-year-old girl named Mackenzie Shirilla has been found guilty of murder now faces a sentencing of life in prison after her boyfriend and his friend were killed after she slammed her car into a brick wall going 100 MPH.

Shirilla, who appeared extremely remorseful for the… pic.twitter.com/KFrKTuCVSz

— Ed Krassenstein (@EdKrassen) August 20, 2023
The teen did not have a jury trial. Instead, Russo alone listened to the evidence and decided the defendant's fate. The judge said Shirilla changed from responsible driver to "h*ll on wheels," saying Shirilla "had a mission, and she executed it" — "death." Russo explained that the collision was no accident but an act that was well "controlled" and "intentional." In fact, the Camry's computer showed the teen didn't even try to hit the brakes.
Doctors at the hospital during Shirilla's recovery reportedly witnessed her displaying "grief, guilt, and shame." On the other hand, the prosecutor claimed the accused showed no signs of remorse at all for her actions. Although she cried during the reading of the verdict, her tears weren't enough to save her from her prison sentence. The teen reportedly claimed "Dominic was [her] soulmate" and apologized to the grieving families for her actions.
After the verdict, police led the defendant out of the courtroom for remand. Shirilla reportedly intends to appeal her conviction.
Copyright 2023, RepublicanPress.org