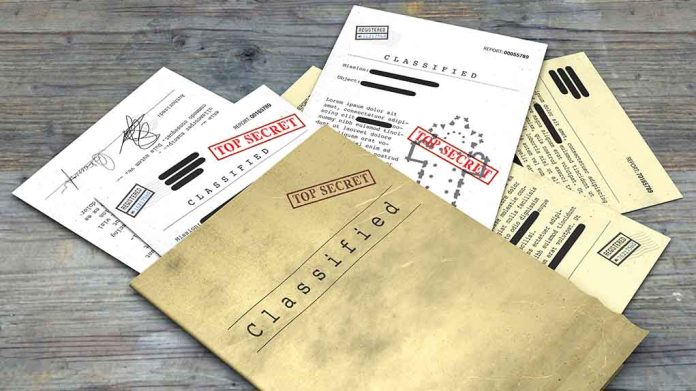 (RepublicanPress.org) – On April 6, stories broke about a secret military document leak. The sensitive information reportedly posted on Telegram and Twitter included US and NATO plans to help the Ukrainian military plan an offensive against Russia. Analysts reported the documents could have been modified to obscure their origin, but the originals showed pictures of charts detailing potential weapons deliveries, military numbers, and other strategic plans.
The New York Times referred to the incident as a significant breach, and the Pentagon immediately started an investigation. Apparently, the problem persisted. On April 7, The Times posted another article about a brand new leak of classified documents found on Twitter and other sites.
Those papers reportedly revealed US national security secrets about Ukraine, China, and the Middle East, alarming officials. The leak may have involved over 100 documents and could cause serious harm. An official said the problem could be a concern not only for the United States, but for New Zealand, Canada, Britain, and Australia as well.
One analyst believes what has surfaced so far could be just the beginning. The Department of Justice is working with the Department of Defense to look into the matter.
Dozens of classified intel documents, some of which appear to come from the Pentagon, have been leaked online and show how the US spies on allies and adversaries. They have sensitive information on Ukraine, Russia, Israel, China, Iran and others and an investigation is underway. pic.twitter.com/3p3JXLEcTC

— Amee Vanderpool (@girlsreallyrule) April 10, 2023
The documents' highly classified nature and continued flow onto social media make finding the leak a top priority. Officials from Ukraine and pro-war Russian bloggers blamed each other for the leak, claiming it was part of a disinformation effort meant to influence Ukraine's upcoming efforts to reclaim lost territory in the war.
Kyle Walter, who works with Logically, a British research firm, doesn't see a clear reason for the leak. He believes the incidents are more the result of the digital-age environment rather than a tactic in the Russian/Ukrainian war.
Reuters reported that the leak likely came from within the US. Former Senior Pentagon official Michael Mulroy told the outlet that "many of the documents" in question "were only in US hands."
Copyright 2023, RepublicanPress.org