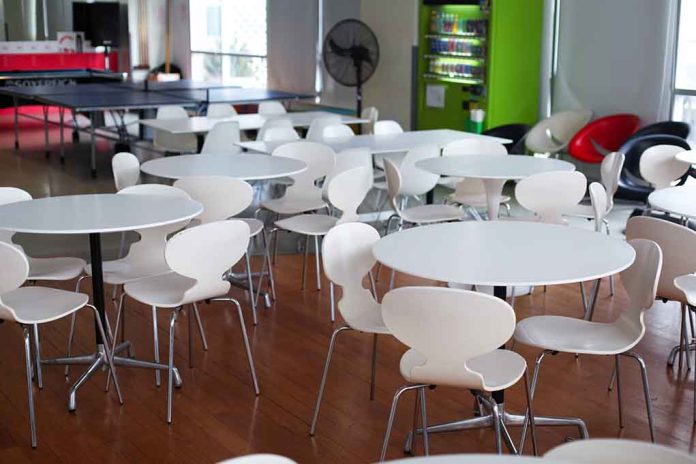 (RepublicanPress.org) – In February, the US Department of Agriculture (USDA) proposed new school nutrition standards. The updated guidelines addressed several aspects of the food available to kids, including grains, milk, salt content, added sugars, vegetable offerings, and snacks. The old guidelines allowed schools to offer flavored and unflavored milk options from kindergarten through graduation. However, the new guidelines could eliminate flavored milk as an option for younger kids entirely.
On May 15, The Wall Street Journal reported parents, those in charge of school meals, and nutritionists are all torn on this issue. Executive director of the Urban School Food Alliance, Katie Wilson, questioned the consequences of taking flavored milk off the school menu. She doesn't see the sense in taking away a popular option full of nutrients and leaving one that many kids will likely reject. Others who support the change say flavored milk has too much sugar, which could have negative consequences for children now and in the future.
Senator Marsha Blackburn (R-TN) called the potential change "government overreach," indicating she opposes the change.
This is government overreach and the micromanaging of your life from daylight to dark.https://t.co/XevDzS3KkS

— Sen. Marsha Blackburn (@MarshaBlackburn) May 17, 2023
In September 2021, the CDC reported that at least one out of every six children is obese in the United States. The agency stated the problem could lead to long-term health problems and reduce their quality of life. A study from that same year, published in the National Library of Medicine, stated the main source of added sugars in kids' meals at school was flavored skim milk.
One concern with removing flavored milk is that kids won't choose milk at all. The director of nutrition services for Littleton Public Schools in Colorado, Jessica Gould, said kids in her district consumed significantly less milk when schools had trouble keeping chocolate milk stocked. However, a small study from six years ago showed many children returning to plain milk over time because it was the only option.
Copyright 2023, RepublicanPress.org