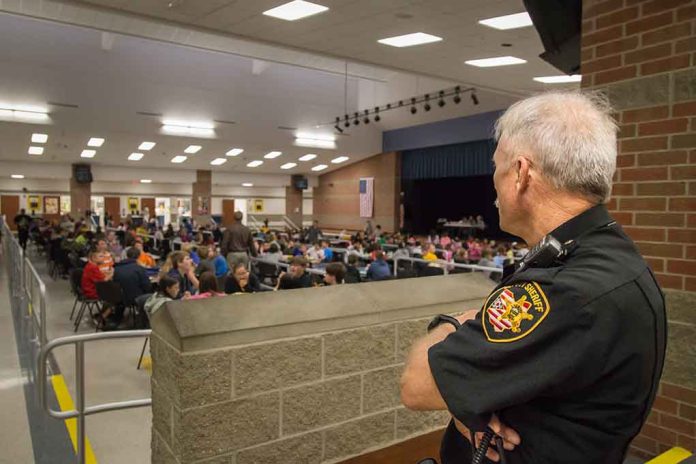 Student Pulls Out GUN In School – Then an Officer Steps In
(RepublicanPress.org) – In the wake of multiple mass shootings across the country, people are trying to figure out a way to stop the tragedies before they start. Proposed measures range from gun control legislation to arming teachers. On August 15, a school resource officer disarmed a student at Lincoln High School in California, preventing a possibly deadly situation. According to a report from The Daily Caller, the Stockton Police Department public information officer praised the responses of the officer and the school staff.
Potential tragedy preventedhttps://t.co/1bHl893gJQ

— Daily Caller (@DailyCaller) August 16, 2022
The incident started at lunchtime when a group of high schoolers got into a scuffle. That's when the 17-year-old allegedly pulled out a loaded firearm and pointed it at the others involved. Luckily, an officer managed to secure the weapon.
Stockton Police took the student into custody, charging him with resisting arrest, alleged battery, making criminal threats, and other weapons violations. Authorities are holding him at San Joaquin Juvenile Hall as they continue investigating the incident.
Reports show two students involved in the fight sustained minor injuries, but no one discharged their weapon, making this takedown a success. There is no word on what started the argument or if the school is disciplining any students.
What do you think officials can do to keep guns out of schools? Pop us an email with your thoughts!
Copyright 2022, RepublicanPress.org