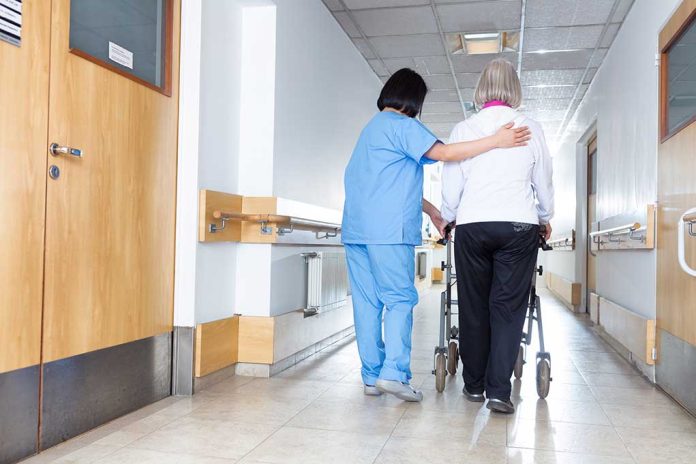 Nursing Home Owner ARRESTED On Sickening Charges
(RepublicanPress.org) – On August 29, 2021, Hurricane Ida struck the Louisiana shore as a frightening Category 4 storm, sending some fleeing to other states while others simply hunkered down. Nursing home owner, Bob Glynn Dean Jr., allegedly decided to warehouse his vulnerable elderly patients in a cramped and ill-equipped facility to ride out the weather. He was arrested on June 22 for fraud and cruelty.
After a 10 month long investigation, Louisiana nursing home magnate Bob Dean has been arrested on felony counts of cruelty to the infirm, Medicaid fraud and obstruction of justice. More to come, but here's what we know right now:https://t.co/DF62OImN0G

— Andrea Gallo (@aegallo) June 22, 2022
Prosecutors from the Louisiana Attorney General's Office charged Dean with five counts of Medicaid fraud, two counts of obstructing justice, and eight counts of cruelty to persons with infirmities — all felonies. Investigators spent 10 months building their case against the defendant, who owns seven nursing homes in the state, culminating in his eventual arrest.
During the storm, the perpetrator allegedly moved over 800 residents from his multiple facilities and shoved them into a single warehouse in Tangipahoa Parish. More than 12 of them died after the evacuation, but only five of those were reported to be caused by the storm.
Over the course of their stay, Dean reportedly neglected to remove accumulated trash, kept the elderly there without air conditioning, left them lying in their own waste, and had them sleep on mattresses scattered on the floor.
Louisiana Attorney General Jeff Landry said the defendant neglected to move the patients out of the warehouse after Ida passed and improperly charged Medicaid for the time the residents spent there.
The judge set a $350,000 bond for Dean's release under the stipulation he wears a monitoring device, turns over his weapons, consents to a mental evaluation, and gives up his passports.
Copyright 2022, RepublicanPress.org