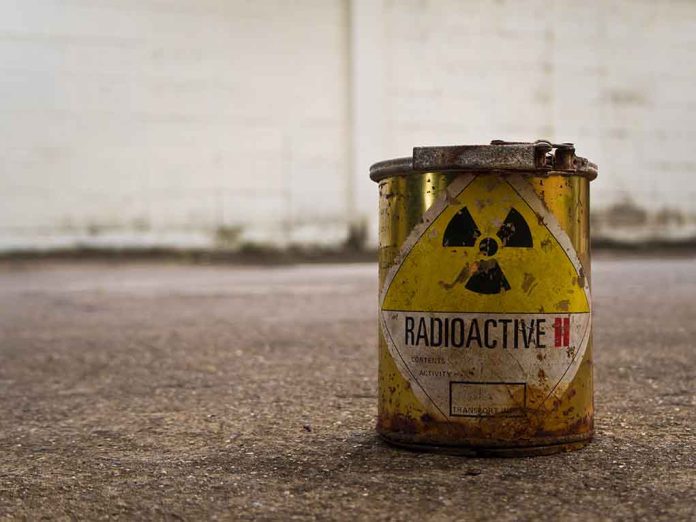 Elementary School Reportedly Contaminated Due To Nuclear Waste
(RepublicanPress.org) – In 2018, the Army Corps of Engineers conducted a study in Florissant, Missouri, to test for nuclear waste contaminants in the area. The group found low levels of toxins present, but didn't test within 300 feet of Jana Elementary School. Upon reading the findings obtained by an environmental organization through the Freedom of Information Act, parents demanded another test.
In August, the Boston Chemical Data Corp. took samples from the elementary school's playground, library, kitchen, fields, classrooms, and air-conditioning system. This time, experts found high levels of radioactive contamination in and around the learning facility. The report showed radioactive levels around 22 times higher than anticipated.
Radioactive waste 22xs the expected level was found in kindergarten areas in Jana Elementary School in Hazelwood SD. The flood plain of Coldwater Creek was contaminated by waste from nuclear bombs made during WWII

88 percent of the students at Jana are minorities, mostly Black https://t.co/RrEYIEXQN9

— Aisha Sultan (@AishaS) October 16, 2022
The readings in the area are from nuclear bomb testing during the World War II era. The school district is situated in a low-lying spot near the contaminated Coldwater Creek and is subject to overflows and flooding from the waterway. The position makes the school vulnerable to varying levels of toxins brought in by the body of water.
Missouri Coalition for the Environment (MCE) posted on their website announcing their support for the school and future efforts to clean up the waste. They also said they were urging the Hazelwood School District to provide options for kids to continue their learning in the meantime.
The Hazelwood School District also released a statement on Twitter following the news.
— Hazelwood School District (@HazelwoodSD) October 14, 2022
The officials said they're consulting with professionals to figure out what to do next, pointing out that safety is of the utmost importance.
Copyright 2022, RepublicanPress.org