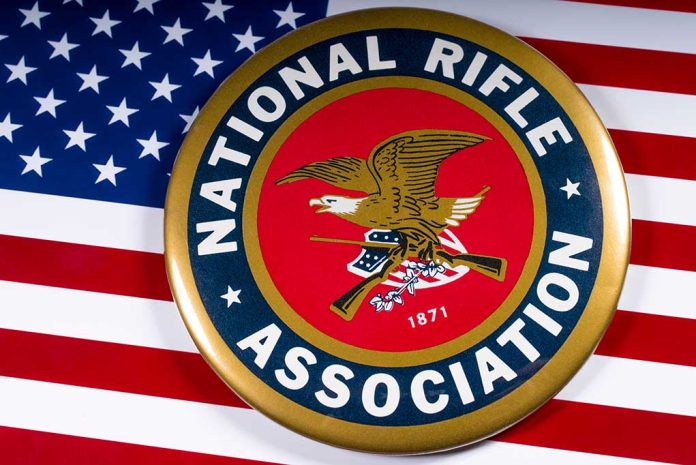 NRA REACTS To Gun Control Push – Issues New Statement
(RepublicanPress.org) –  In the wake of multiple deadly mass shootings across the United States, a bipartisan group of senators reached an agreement regarding a framework for guns and safety. On June 12, the National Rifle Association (NRA) made a statement about the upcoming legislation.
The most powerful gun lobby in America stated it is "committed to real solutions" to stop the violence, adding that legislators should focus on mental health and law enforcement support. However, the organization fell short of commenting directly on the framework.
The NRA makes it a practice not to comment on agreements before they become bills in the legislative process. It vowed to reveal its position on the matter once a bill is available for review. The statement did mention the NRA intends to oppose any effort to infringe on the constitutional rights of law-abiding citizens.
NRA will continue to oppose any effort to insert gun control policies, initiatives that override constitutional due process protections & efforts to deprive law-abiding citizens of their fundamental right to protect themselves into this or any legislation.https://t.co/QYmvCz7o3X

— NRA (@NRA) June 12, 2022
The current bipartisan agreement on the table includes providing funding for mental health resources, improving school safety, closing the loophole for domestic violence offenders, giving states money to encourage red flag laws, and increasing scrutiny for gun purchases from individuals under 21 years of age.
Senate Majority Leader Chuck Schumer (D-NY) announced he will bring the legislation to the floor as soon as he receives a final text of the agreement, so the Senate can advance the bill.
Do you support lawmakers' efforts to pass a gun safety measure?
Copyright 2022, RepublicanPress.org