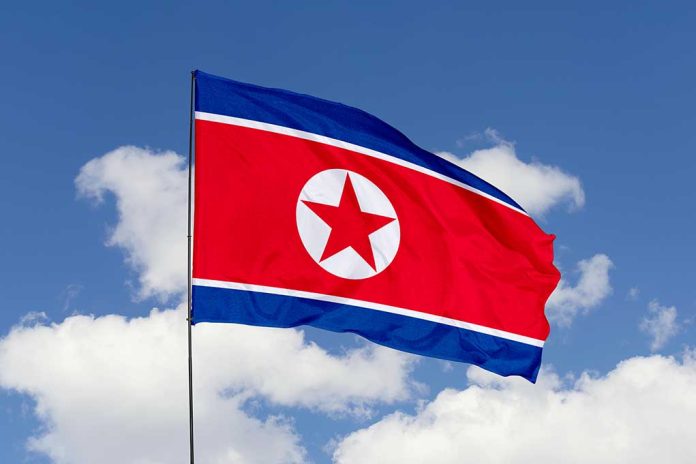 (RepublicanPress.org) – On December 18, North Korea fired a couple of medium-range missiles into the East Sea. The news garnered a negative reaction from South Korea's presidential office, who blasted its northern neighbor for increasing regional tension.
The day after the launch, CBS News reported North Korean officials revealed the country launched a test satellite into space to take pictures and transmit data back to those in charge on the same day the missiles were fired. South Korea, Japan, and the US all said it appears the weapons launch stemmed from the same place new spy cameras hitched a ride and took flight.
North Korea claims significant progress toward developing spy satellite https://t.co/ZVirpk41ba

— WZMQ 19 News (@wzmq19) December 19, 2022
According to the CBS report, the Korean Central News Agency (KCNA) in North Korea subsequently released photos near Seoul, apparently taken by multi-spectra cameras. In fact, the outlet said taking images was one of the main reasons for the launch. The country's aerospace administration referred to the test as the "final gateway process" of this type of technology. The outlet says North Korea plans to end "preparations for its first military reconnaissance satellite" by April 2023.
Reuters reported that a fellow at the Washington-based Stimson Center, Martyn Williams, said the quality of the images show the cameras aren't advanced enough to make out small objects like people or vehicles, but can show larger structures like buildings and ships.
Just a few days prior to the launch, the US Space Force announced the activation of a wing in South Korea that will monitor the skies for threats to the nation.
Copyright 2022, RepublicanPress.org