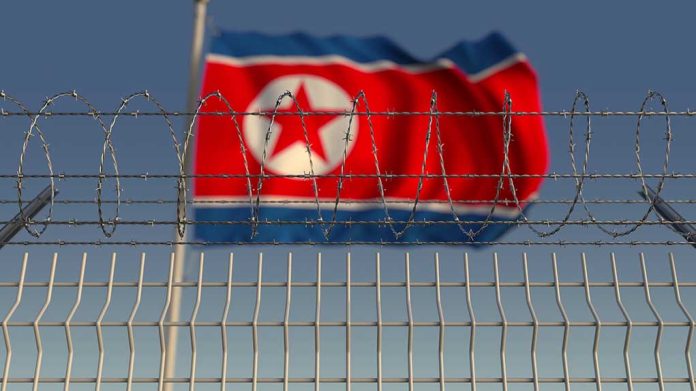 (RepublicanPress.org) – North Korean ruler Kim Jong-un vowed to ramp up his military's weapons arsenal in early January. That same month, we reported the dictator's military test-fired a hypersonic missile, its first weapons system launch in roughly two months. New reports indicate that Pyongyang is at it again, reportedly testing a missile system capable of reaching US territory in the Western Pacific.
On Monday, January 31, North Korean officials confirmed it test-fired an intermediate-range ballistic missile capable of reaching Guam. The country's state-owned news agency published a report on the launch, bragging about the Hwasong-12 missile's accuracy.
Experts say the nuclear-enabled ground-to-ground missile system could be the most powerful one North Korean officials have tested since 2017. When launched using a standard flight trajectory, the Hwasong-12 has a reported range of nearly 2,800 miles (4,500 kilometers).
North Korea released photos after what it says was a successful ballistic missile test. It is the seventh launch this year, making January the busiest ever for the country's missile program: https://t.co/GASkQcR641 pic.twitter.com/FopOr3fgNA

— DW News (@dwnews) January 31, 2022
True to his word, Kim's military has accelerated its testing program in 2022. It launched two short-range missiles on January 27. Monday's launch was the seventh weapons system test so far this year. The strongman has also discussed resuming long-range and nuclear-enabled missiles tests later this year.
Right now, while the Biden Administration is reportedly pushing for diplomatic talks with North Korea — Kim doesn't appear to be listening. Is it time for a different approach?
Copyright 2022, RepublicanPress.org