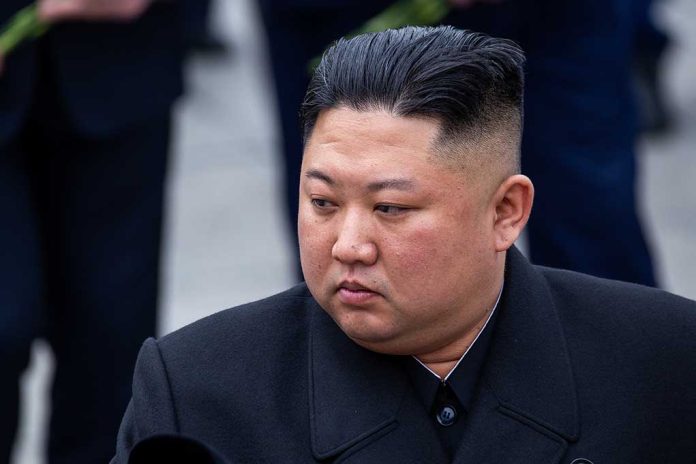 (RepublicanPress.org) – The Democratic People's Republic of Korea (DPRK) appears intent on turning the mounting crisis between Russia and Ukraine to its advantage. For instance, the country's Foreign Affairs Ministry recently criticized the US and its allies for undermining European security through its refusal to provide a reasonable response to Russia's security demands. However, recent news reports indicated that DPRK officials may also still be testing new weapons systems.
State-owned DPRK media outlet, the Korean Central News Agency (KCNA), recently reported the launch of a test for a "reconnaissance satellite" on Sunday, February 27. This came after South Korea reportedly detected a ballistic missile launch. According to the KCNA, the nation's Academy of Defense Science and its National Aerospace Development Administration conducted tests to confirm the accuracy of the satellite's camera, related software, and data transmission systems.
North Korea said a test conducted on Sunday was for the development of a reconnaissance satellite system, state news agency KCNA reported on Monday, a day after a missile launch was detected from the country. https://t.co/QuhDGpexBZ

— Daily Dispatch (@Dispatch_DD) February 28, 2022
However, according to a report from AFP, experts expressed skepticism regarding the real reason for the test. The DPRK has a long-standing history of allegedly using satellite rocket tests to camouflage its ongoing development of ballistic missiles, despite several outstanding United Nations Security Council resolutions banning their use by the rogue nation.
For that reason, officials from the United States, France and the United Kingdom, along with multiple other countries from the UN Security Council swiftly condemned the alleged missile launch.
Do you think the North Korean Peninsula could see a rise in tension similar to the one currently playing out between Russia and Ukraine?
Copyright 2022, RepublicanPress.org