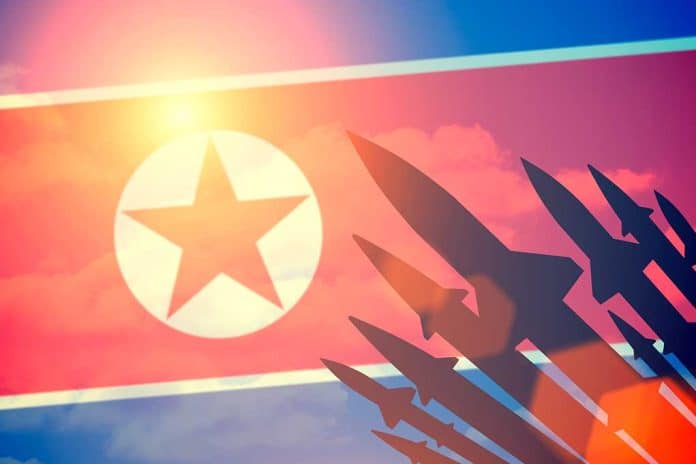 (RepublicanPress.org) – Tensions between the United States and North Korea remained strained during the waning months of the Trump administration. Relations haven't become any more amicable under President Joe Biden either. Unfortunately, it appears the situation recently took another turn for the worse.
On Wednesday, January 5, the US Indo-Pacific Command said that North Korean military officials launched a missile into the sea. North Korean state media later came out and announced that it conducted a hypersonic missile test. This was the first weapons test the country has launched since October 2021.
US military officials said the launch didn't pose an immediate threat to the United States. However, it sent a clear signal that North Korean officials didn't have any interest in renewed denuclearization talks in the immediate future.
North Korea fired a ballistic missile into the sea on Wednesday, the U.S. military said, its first such launch in about two months. https://t.co/eWaG00HZiT

— Newsmax (@newsmax) January 5, 2022
The test followed recent remarks by North Korean leader Kim Jong-un at a high-ranking ruling party meeting. He vowed to continue boosting his military's arsenal and weapons capabilities.
South Korean officials expressed concerns regarding the action, as did the Japanese Defense Ministry. Japanese Prime Minister Fumio Kashida told journalists he found it "regrettable" that North Korean military officials decided to continue test firing weapons systems.
Chinese Foreign Ministry spokesperson Wang Wenbin called for future talks and a guarded response to the incident. UN Secretary-General Antonio Guterres echoed that sentiment, suggesting that North Korean officials resume talks with other nations about maintaining peace in the region and denuclearizing.
Copyright 2022, RepublicanPress.org