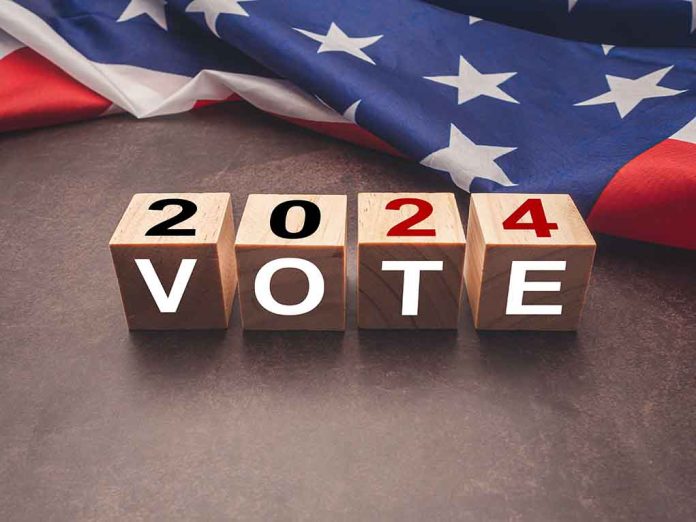 (RepublicanPress.org) – Former South Carolina Governor Nikki Haley (R) recently announced her bid for the White House on February 14. She's made the usual early campaign stops since then, remaining relatively quiet about her potential rivals. However, a recent memo circulated by her campaign targets the two leading contenders for the Republican nomination — former President Donald Trump and Florida Gov. Ron DeSantis.
On April 10, Haley's campaign manager, Betsy Ankney, circulated a brief memorandum to donors and supporters recapping the presidential hopeful's White House bid during 2023's first quarter.
Although the report's first page noted that Haley raised more money in the last six weeks than Trump did the entire first quarter of his campaign, it remained silent on the first president and avoided any mention of DeSantis.
"Donald Trump had a pretty good Q1, if you count being indicted as 'good' …

Florida Gov. Ron DeSantis is "not ready for prime time," the memo said
https://t.co/KowzASho4g

— Richard Madan (@RichardMadan) April 11, 2023
Haley's campaign didn't hold any punches on the next page. The firestorm started with Trump with the memo stating that he had a "pretty good" first quarter — provided one considers "being indicted as 'good.'"
Haley's Q1 recap also noted that it was becoming "increasingly clear" that Trump's campaign is focusing on "grievances of the past," coupled with the prospect of "more drama in the future," to the detriment of a "forward-looking vision" for Americans. The memo concluded its Trump-bashing by noting that Haley visited the nation's Southern border to promote her plan for addressing illegal immigration while the former president spent his time in a New York City courtroom.
Turning to DeSantis, the memo claimed he "essentially launched" his presidential bid with a book tour accompanied by "one misstep after another," proving suspicions that "he's not ready for 'prime time.'" The notice also bashed his characterization of the Russia/Ukraine conflict as a "mere territorial dispute." DeSantis has yet to confirm whether or not he is running for president, but he is widely believed to be planning a bid.
The reasoning behind the apparent course shift with Haley's campaign remains unclear. However, a recent poll from her home state of South Carolina suggests she's still trailing behind Trump and DeSantis.
Conducted by Winthrop University, the April 2023 survey showed that 41% of the state's registered Republicans supported Trump's campaign. DeSantis and Haley are in a statistical dead heat with 20% and 18%, respectively.
Copyright 2023, RepublicanPress.org