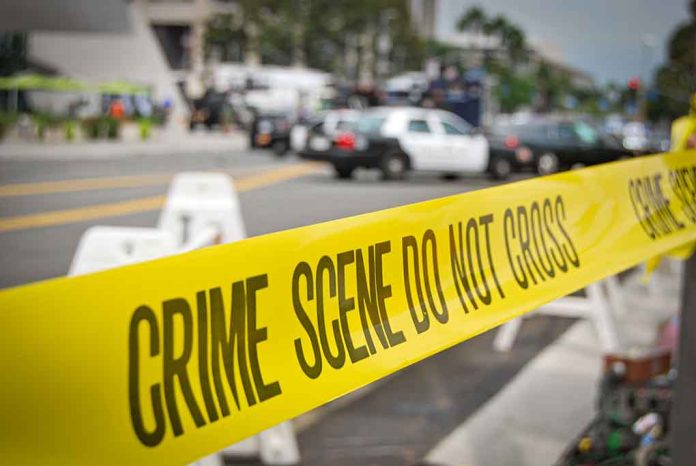 (RepublicanPress.org) – On the morning of February 22, the Independent reported Nathacha Augustin was found shot dead inside her vehicle in Pine Hills near Orlando, Florida. As reports of the tragedy spread, news crews headed to the scene to share the story with viewers. Sadly, the killer wasn't done with his spree.
About five hours later, Spectrum News 13 reporter Dylan Lyons was on the scene with his team. Keith Melvin Moses, the suspect in the earlier shooting, returned to the scene with a Glock 40, allegedly shooting and killing the reporter and critically injuring photojournalist Jesse Walden. According to reports, the suspect then fled the area and entered a home where a woman lived with her daughter. He allegedly fired upon them, severely injuring the mother and killing her 9-year-old child, T'yonna Major.
News Crew Member Shot Dead While Covering a Shooting That Happened Earlier in the Dayhttps://t.co/tmpxR8OfvD

— Mediaite (@Mediaite) February 23, 2023
Authorities arrested Moses and charged him with first-degree murder. Notably, the barrel of the Glock he was carrying was still hot from his shooting spree. Orange County Sheriff John Mina said detectives didn't have a motive for the crimes but revealed the suspect had a long history of violence. The alleged perpetrator's rap sheet included battery, assault with a deadly weapon, burglary, grand theft, and weapons charges. Considering his long criminal history, Mina said he wasn't sure how Moses was able to get his hands on a weapon. Local 10 reported deputies believe he was intoxicated during the attack.
Spectrum News released a statement about the tragedy, relaying their sadness about the loss and sending out their condolences to the victims' loved ones. Walden, who was still recovering in the hospital the day after the attack, wrote on Facebook that he "lost one of his best friends." Lyons' sister also spoke out about the tragedy, saying her brother, who would've been 25 next month, was a devoted uncle and son. The little girl who was also struck down that day was a third-grader at Pine Hills Elementary and just starting her life.
Copyright 2023, RepublicanPress.org