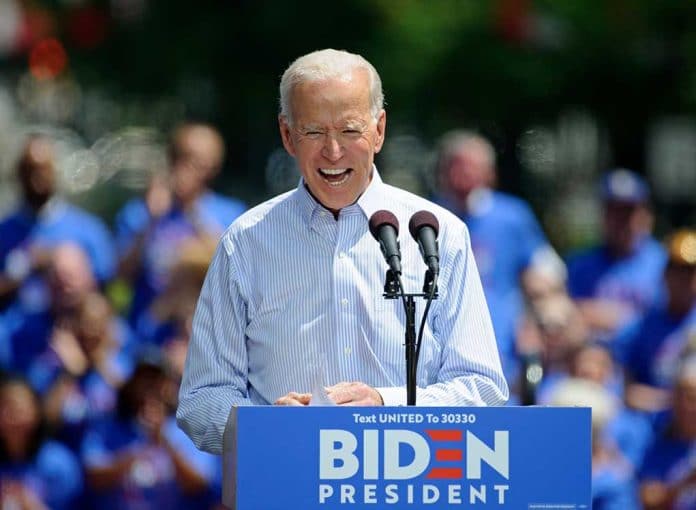 (RepublicanPress.org) – President Joe Biden gave a speech on protecting the right to vote at the Atlanta University Center Consortium on January 11, 2022. Unfortunately for him, several prominent voting rights groups boycotted the event, stating they wanted real action, not another photo opportunity. Meanwhile, voting rights advocate and Georgia Democratic gubernatorial candidate Stacey Abrams couldn't find time out of her busy schedule to attend the affair.
Mainstream media outlets largely ignored Abrams' absence, but MSNBC host Joe Scarborough had plenty to say about her decision not to attend the event. Scarborough claimed Abrams didn't want to share a stage with Biden and diminish her standing among potential Georgia voters.
Georgia Democratic gubernatorial candidate Stacey Abrams absence was noticeable after President Joe Biden flew to her home turf to deliver a speech on her primary passion, "voting rights." https://t.co/fEpItXWSRi

— Newsmax (@newsmax) January 12, 2022
Candidates show up to events when presidents enjoy "52% approval ratings," Scarborough explained. They don't bother showing up when their polling numbers are in the 30s, particularly in a state where they hope to win a governor's race.
Scarborough said he found the situation "fascinating." Abrams has acted as one of the loudest Democratic voices regarding election reform. Yet, when the president of the United States visited her home state to promote the Freedom to Vote Act and the John Lewis Voting Rights Advancement Act, she decided not to attend?
"This is an event custom-made for Stacey Abrams," Scarborough explained, adding that she clearly doesn't want to stand next to Biden on a stage with his sagging approval numbers. However, an aide reportedly insisted that a simple scheduling conflict prevented Abrams from appearing at the event.
What do you think? Was it a mere coincidence, or is Abrams snubbing President Biden for her own political gain?
Copyright 2022, RepublicanPress.org