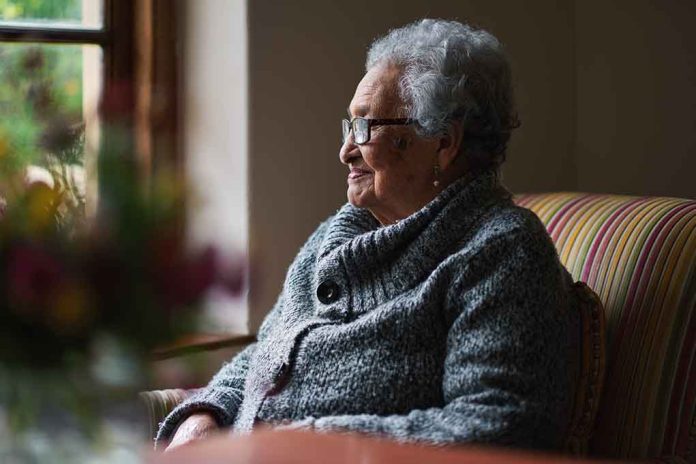 They're Sending ROBOTS To Seniors – The Crazy Reason Why
(RepublicanPress.org) – The New York State Office for the Aging (NYSOFA) is spearheading a new project that will send 800 robots capable of offering companionship and friendly health reminders to older state residents. Experts hope the digital device will combat loneliness and neglect for seniors who live alone or have very little access to companionship.
Elderly New Yorkers to get robots to help relieve loneliness https://t.co/e8wkyzeZDY pic.twitter.com/bNVquTz4g6

— New York Post (@nypost) May 25, 2022
Israeli tech firm Intuition Robotics manufactures the ElliQ robot. It can remind users to take medicine on time, call friends and family, answer questions, and even crack a few jokes. The little robot uses AI algorithms to learn about seniors and get to know them better, storing info for later use, but it's also reportedly HIPAA-compliant.
NYSOFA Director Greg Olsen told The Verge that ElliQ is primarily designed with the elderly community in mind. That's why it "focuses on health and wellness, stress reduction, sleep, and hydration."
ElliQ features a touchscreen tablet for video chatting and displaying information. A second section houses a light-up face capable of shifting to "view" the user responsively, a speaker, and a microphone for communication.
The NYSOFA is investing a total of $700,000 towards the new pilot program. Robots will be sold using a subscription model in which buyers pay an initial $250 enrollment fee and then $30 to $40 per month afterward. Officials will decide whether to continue the program long-term after a thorough review of usage data and popularity feedback.
Copyright 2022, RepublicanPress.org