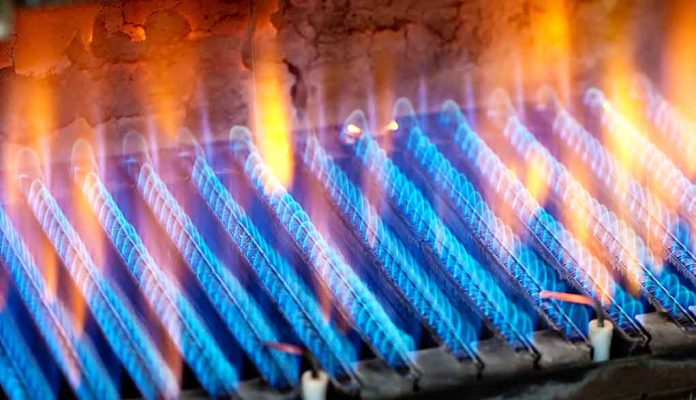 (RepublicanPress.org) – On January 10, New York Governor Kathy Hochul (D) delivered her second State of the State address since taking over for disgraced former Governor Andrew Cuomo in late August 2021. She covered the usual liberal talking points like gun control measures, access to reproductive healthcare services, and bail reform — to name a few. Turning her attention to climate change, she also discussed the possibility of banning gas heating for new structures.
Toward the end of the speech, Gov. Hochul introduced her administration's proposal to create a program to help New Yorkers face increasing energy bills while clearing a "path forward for a more sustainable future." The new EmPower Plus project is a "low-income home retrofits program," as detailed in her State of the State Book for 2023 (SoSB-2023).
Governor Kathy Hochul is proposing to make New York the first the state to ban natural gas heating and appliances in new buildings https://t.co/7EpaTWYGln

— Simon Casey (@sjcasey) January 10, 2023
Described as a first-of-its-kind program, EmPower plus aims to eliminate the sale of fossil fuel-powered heating systems by 2030 by mandating zero-emission construction for small structures by 2025 and large buildings by 2028.
The proposal, as outlined in Hochul's SoSB-2023, is intended to help thousands of low-income families modernize their homes by installing energy-efficient appliances, switching from fossil fuel systems to electric alternatives, and adding insulation.
Dwellings that become "fully electrified" will automatically become eligible to participate in New York's Energy Affordability Guarantee, a pilot program that caps electrical costs for residents of the Empire State at 6% of their income.
Hochul's administration claims the EmPower Plus and Energy Affordability Guarantee programs will cut energy use and reduce emissions by more than 17,000 metric tons. However, the programs come with an initial price tag of $200 million, meaning the state legislature would have to approve the measures through its power of the purse.
California is considering a similar measure that would go into effect in 2030. Lawmakers have pushed back against those measures, with Bloomberg News reporting that more than 20 states have enacted measures blocking cities from putting similar bans in place.
Copyright 2023, RepublicanPress.org