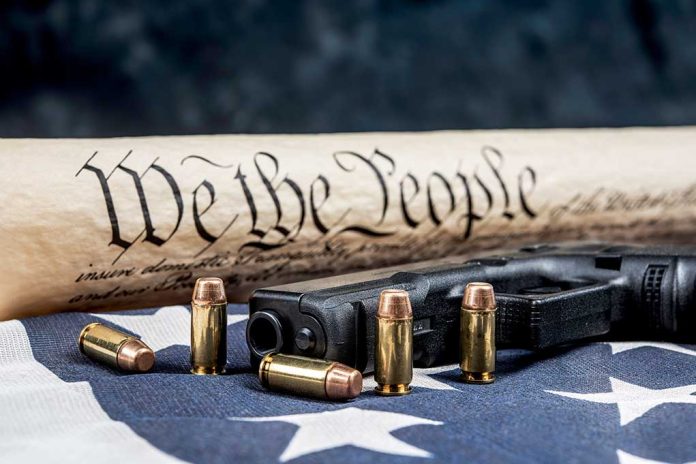 New Gun RESTRICTIONS Announced – Is This Even Constitutional?
(RepublicanPress.org) – In June, the US Supreme Court struck down a concealed carry law in New York that required residents wishing to obtain a permit to prove they needed one to defend themselves. Six out of the nine justices felt the law encroached on the Second Amendment. In response to the new rule, Governor Kathy Hochul (D-NY) came out with new restrictions to regain control over guns in her state.
On September 1, Hochul announced provisions to the state's concealed carry law, including enhanced background checks, disclosing years of social media posts, and mandatory firearm safety training. The governor also pointed out that there will now be "gun-free zones" in various areas of the city, most notably Times Square.
Amid the bright lights and electronic billboards across New York's Times Square, city authorities are posting new signs proclaiming the bustling crossroads a "Gun Free Zone." https://t.co/8siapSh03M

— The Washington Times (@WashTimes) August 31, 2022
Other places not allowing guns include libraries, schools, hospitals, government buildings, and bars. In the same announcement, Hochul said after September 4, no one under the age of 21 would be allowed to buy or own a semiautomatic rifle in the Big Apple.
Reactions to the new measure were swift, with some concerned about their ability to freely move about the city with their legally-obtained weapons. One Jonathan Corbett, a Brooklyn attorney, was quoted by AP saying he believes the new measures are more about "preventing people from getting guns" than it is about protecting their lives.
Some businesses are posting signs to say whether or not customers are welcome inside with their weapons. In fact, Fulton County Sheriff Richard Giardino is handing out some notifications himself, according to The Washington Times.
A New York resident and multiple gun rights groups took legal action against the measures, hoping to halt the law before it could go into effect. However, a judge rejected their attempt.
Copyright 2022, RepublicanPress.org