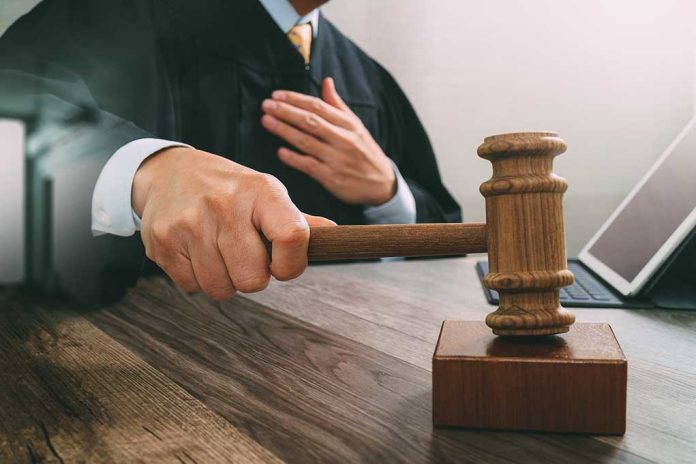 Mistrial Declared in Assault Trial Involving Actor
(RepublicanPress.org) – In June 2020, police arrested actor Danny Masterson in California, charging him with three counts of rape. The actor insists he is innocent of all charges. Apparently, at least one of the jury members during his five-week trial believed Masterson was not guilty beyond a reasonable doubt because the group was unable to agree on a verdict. As a result, the defendant was granted a mistrial and released.
Who is Danny Masterson?
Masterson is an American actor best known for playing the laid-back Hyde on "That '70s Show" alongside Topher Grace, Mila Kunis, and Ashton Kutcher. He was born in New York in 1976 and has been married to model Bijou Phillips since 2011, with whom he shares one child. The artist has over 60 acting credits to his name and has dabbled as a producer as well. Masterson is also a well-known figure in the Church of Scientology.
Details of the Crimes
The victims said the heinous crimes happened between 2001 and 2003 at the actor's home in Hollywood Hills. Two other women reportedly wielded similar accusations against the star, but the state's district attorney didn't have enough evidence to bring charges in either case.
All of the alleged victims previously stated they just simply wanted the truth to come out and for Masterson to pay for his crimes against them. NBC News reported on a statement from the alleged victims saying the investigation was three years in the making before charges were even brought, meaning authorities started looking into the case in 2017.
Once the victims stepped forward, four of the women filed a civil lawsuit against the TV star and the Church of Scientology for stalking and harassing them. They, like Masterson, were members of the group when the supposed crimes took place. However, a judge with the Los Angeles County Superior Court ruled the group couldn't sue the church because it had signed an arbitration agreement with the church, so he threw out the case.
As for the criminal pursuit against the actor, the prosecution apparently failed to prove its case, leaving doubt among some jurors as to his innocence. Masterson never took the stand, but that is reportedly a strategy used by the defense in matters such as these.
Just because the judge declared a mistrial because of the hung jury, however, does not necessarily mean the performer is off the hook. He's due back in court in March 2023, when he will find out if prosecutors will retry him for the alleged crimes. After the mistrial, the DA's office said in a statement that it wasn't happy with the outcome and thanked the victims for their bravery in speaking out. Masterson's attorney, Philip Cohen, called the result a "true testament" that the system works in another statement.
If found guilty of the charges against him, Masterson could spend 45 years to life behind bars.
Copyright 2022, RepublicanPress.org