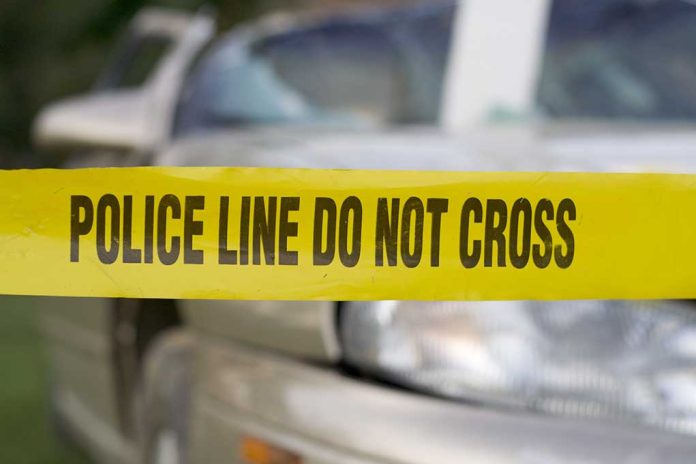 (RepublicanPress.org) – While the old saying claims that lightning doesn't strike the same place twice, tragedy of a similar nature can follow some individuals. Sadly, such is the case of a Texas teenager recently involved in a deadly crash that left nine people dead. However, some disturbing accounts have arisen regarding the family's history.
For some unknown reason, Heinrich Siemens let his 13-year-old son, Ricky, illegally drive his 2007 Dodge 2500 pick-up on Tuesday, March 15. The truck careened onto the opposite side of a two-lane state highway and crashed head-on into a Ford van carrying a group of college golfers in Gaines County, Texas.
Tributes to boy, 13, who crashed truck into bus killing nine https://t.co/ANKWDYeHtc #SmartNews

— Marianne Messer (@MarianneMesser4) March 18, 2022
The crash killed Siemens, Ricky, six of New Mexico's University of the Southwest golfers, and their 26-year-old coach. Two Canadian golfers were the only survivors of the fiery crash. A spokesperson for the National Transportation Safety Board later told reporters it appeared that the front left tire of the pick-up failed, causing the vehicle to pull hard to the left and enter the opposing traffic lane.
Media outlets quickly pointed out that Ricky reportedly burned down the family home in December 2021, leaving the family homeless and killing their dog. A family friend told the Daily Mail the teenager had been cooking eggs at the time and forgot about them. Ricky's mother also reportedly told emergency services the blaze started on the stove when she called 911 to report the incident.
Kid driver in horror Texas smash burned down family home months before https://t.co/EKCmbEfWXO pic.twitter.com/uR0lsdVGOm

— New York Post (@nypost) March 18, 2022
However, the Daily Mail later reported that a fire report stated that another occupant of the house told emergency responders "they were cooking meth." Bolstering that claim, a dispatcher's notes listed the Siemens' residence as a "possible meth house."
The report said it was unknown whether anyone living in the house faced any charges after the fire. However, it is known that Ricky's father had been arrested on multiple occasions since 2004, with alleged offenses ranging from misdemeanor theft and DUI to aggravated assault.
Copyright 2022, RepublicanPress.org