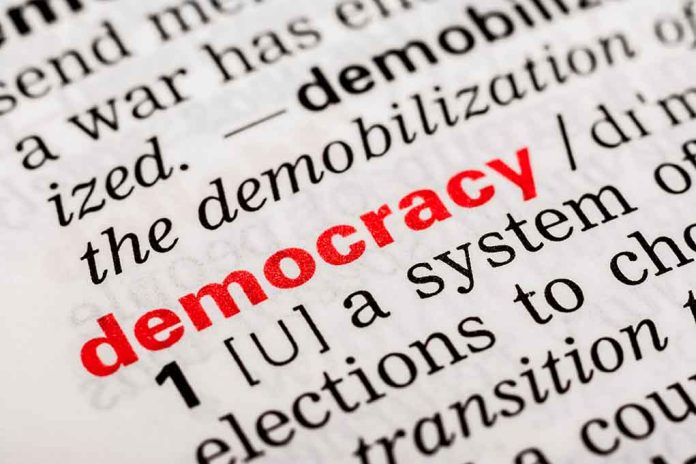 (RepublicanPress.org) – A democracy is a government whose power is limited by its people. It's an important standard by which we measure freedom — but for the last 16 years, democracy as been on the decline in countries throughout the world. Unfortunately, a new report indicates the prevalence of worldwide democracy continues to fall.
Freedom House recently released its annual Freedom in the World Report. The non-profit research and advocacy group rates individuals' "access to political rights and civil liberties" in more than 200 countries and territories each year, providing keen insight into the state of global democracy.
The report details the number of countries where democratic rights and freedoms improved and subtract countries showing a decline to create an aggregate score. For the 16th year in a row, the Freedom in the World Report showed a worldwide decline in democracy.
https://twitter.com/BradPorcellato/status/1496837801660207109
The continued rise in authoritarian regimes has taken its toll on democracies by jeopardizing long-standing beliefs that democracy is the best pathway to "prosperity and security."
At the same time, mounting strife in established democracies like the United States has led to the exploitation of "shortcomings in their systems," which has led to a destabilizing effect, decreasing some freedoms as local and federal governments struggle to regain control and reestablish order.
What do you think about this report? Do you believe global democracy can survive?
Copyright 2022, RepublicanPress.org