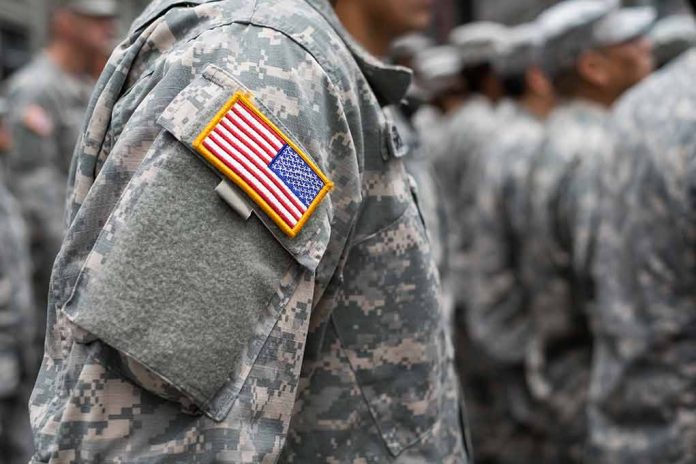 (RepublicanPress.org) – The Pentagon houses hundreds of thousands of troops from its various services in military barracks. Concerned about the impact of poor quality housing on military readiness, lawmakers included a provision in the 2022 National Defense Authorization Act (S.1605) directing the Government Accounting Office (GAO) to conduct a study of the Defense Department's "efforts to maintain and improve" a sampling of barracks. The GAO recently issued its final report detailing its review, and things don't look suitable for some service members.
On September 19, the GAO submitted its report on the current state of military barracks to various Congressional committees and made it available to the public. The office's study focused on three main issues by touring a non-generalizable sample of 10 military housing facilities, reviewing Defense Department (DoD) policies, meeting with barracks residents and installation officers, and interviewing housing officials.
Military Barracks: Poor Living Conditions Undermine Quality of Life and Readiness https://t.co/cB0uBHJmul

— U.S. GAO (@USGAO) September 19, 2023
The GAO reported on several deficiencies related to military barracks or their administration:
The Office of the Secretary of Defense doesn't facilitate proper collaboration with military housing programs or adequately oversee them.
The DoD doesn't track or use consistent and complete information when making decisions regarding military barracks.
The DoD does not effectively assess the effect poor living conditions have on military readiness or military service branch members' quality of life.
The military services don't reliably assess the conditions of barracks, leading to some substandard living conditions and even some safety risks.
Military services haven't properly reevaluated its policies regarding barracks housing programs.
The GAO's report concluded that addressing morale and quality of life issues for service members and improving barracks conditions required a multifaceted approach by DoD officials. It identified five specific challenges involving the following:
Assessment of barracks conditions;
Oversight of barracks programs;
Establishment of fair housing policies;
Tracking and reporting of DoD funds spent on barracks, and;
Collection of data regarding the impact of barracks conditions on troop morale and military readiness.
The GAO submitted 31 recommendations to DoD officials to resolve those issues and remedy the deficiencies detailed in its 118-page report. The Pentagon concurred with 23 of them and partially agreed with eight.
The GAO report noted that it stood behind all its recommendations and maintained that DoD officials "should fully implement all of them."
Copyright 2023, RepublicanPress.org