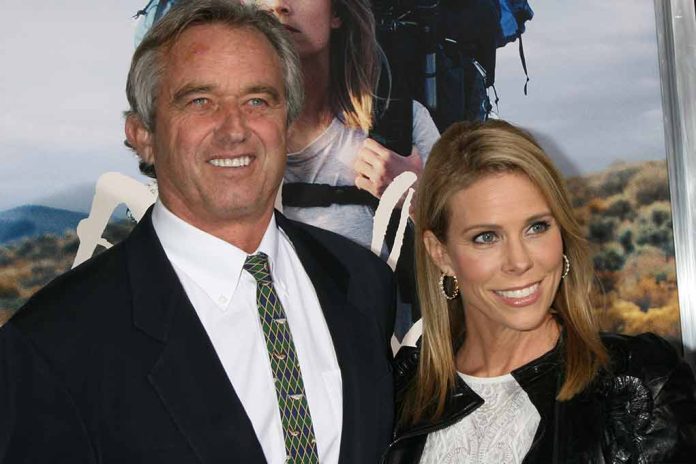 (RepublicanPress.org) – The list of people running for president of the United States in 2024 seems to be ever-growing. There are 11 candidates on the Republican side and three planning to be on the Democratic primary ticket. Although a recent poll from The Economist and YouGov showed President Joe Biden has a 45% favorable or very favorable rating amongst those surveyed, another Democratic candidate seems to be outpacing him on that front — Robert F. Kennedy Jr.
The June 10 to 13 poll asked 1,500 US citizens to weigh in on how they felt about a variety of public figures. The total percentage of those who viewed Kennedy in a somewhat or very favorable light was 49% — four points above the POTUS. The survey showed Kennedy with a net favorability rating of 19, whereas they gave Biden a net of negative nine.
Democrats are reportedly concerned about Kennedy's poll numbers.
Kennedy is former President John F. Kennedy's nephew and former US Attorney General Robert F. Kennedy's son, so he comes from a long line of politicians. An attorney in his own right, Kennedy is reportedly an environmental activist. He founded Waterkeeper Alliance to protect the environment and is a talk radio host.
Kennedy also spent some time in jail on felony drug charges, passing his bar exam after his release in the '80s. He spent more time behind bars for protesting bombing exercises in Puerto Rico, and his climate stance got him arrested during a protest in 2019 at the US Capitol.
A poll conducted in late May by SSRS showed 20% of Democrats or Democratic-leaning Independents supported Kennedy for president, and 60% backed Biden. Although that seems like a widespread, The Hill reported that Democratic strategist Michael Ceraso recently warned his party "would be foolish" to belittle Kennedy. He said if Biden doesn't take the competition seriously, it could make the GOP harder to beat in 2024.
Could Biden's Democratic nomination be in jeopardy?
Copyright 2023, RepublicanPress.org