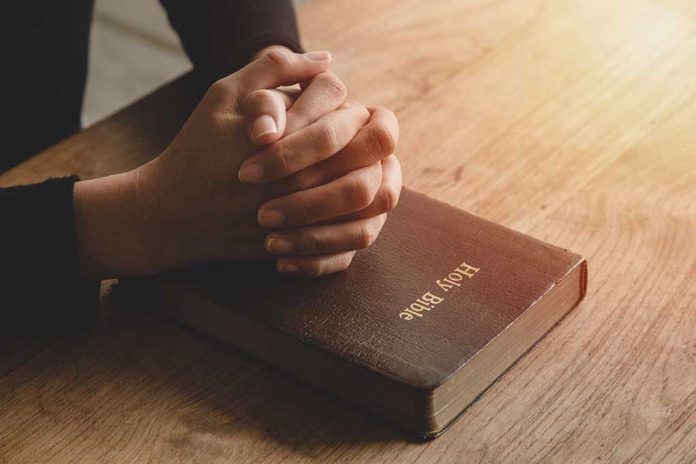 American FAITH Crisis – New Poll Reveals SHOCKING Trend
(RepublicanPress.org) – Conservatives and Liberals remain divided on issues like abortion, gun control, and same-sex marriage. As it turns out, they also differ on their belief in God or lack thereof, as indicated by recent polling.
On June 17, Gallup released the results of its latest Values and Beliefs poll. The survey found 81% of adults said they believed in God — a 6% drop since the 2013 to 2017 study — and marking the lowest figure since the polling company began asking the question in 1944. Inversely, 17% of the adults polled said they didn't believe in God.
LOSING OUR RELIGION: The poll found belief in God has plummeted most among young adults and people on the left. https://t.co/mojLmnq3ws pic.twitter.com/HuDo9N9Kqy

— Fox News (@FoxNews) June 20, 2022
Young adults, Liberals, and Democrats showed the steepest decline.
individuals 18 to 29 years old fell 10 points from 78% to 68%;
Liberals dropped 11 points from 73% to 62%, and;
Democrats declined by 12 points from 84% to 72%.
On the other hand, people ages 65+, Conservatives, and Republicans showed the slightest change.
65+ years old fell 3% from 90% to 87%;
Conservatives declined 1% from 95% to 94%, and;
Republican belief in God fell only 3% from 95% to 92%.
Gallup surveyed adults seven times about their values and beliefs from 1944 to 2011, finding that more than 90% of American adults said they had faith.
Belief in God reached its highest point of 98% in 1953, 1954, 1965, and 1967. In 2013, that figure dropped to 87%. It fell 2 points in 2014 to 86%, rose 3 to 89% in 2016, and dropped to 87% in 2017.
Why do you think Conservatives, Republicans, and older Americans showed the smallest decline?
Copyright 2022, RepublicanPress.org