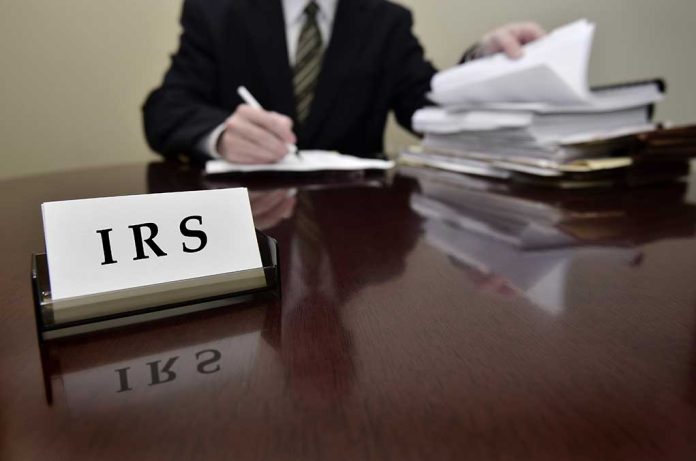 (RepublicanPress.org) – Congress passed the Inflation Reduction Act, which instructed the Internal Revenue Service (IRS) to design a free direct electronic filing (e-file) system for tax returns in August 2022. The plan was set to include plans for taxpayer data safeguards, the cost of such a system, approach, feasibility, opinions of both taxpayers and third parties, and multi-lingual capabilities.
On May 16, the tax entity submitted its report for review, stating it is preparing to start a pilot program for the 2024 filing season. The executive summary examined whether it was possible to give taxpayers the option to use a free, IRS-run system. A report from IBISWorld in 2019 examining tax preparation services in the US found that tax prep was an $11.3 billion industry, with Intuit and H&R Block holding 22.1% and 19.6% of the market share, respectively.
According to Code for America, a free filing system from the IRS "marks the beginning of a sea change" in how taxpayers interact with the US tax system.
The IRS is preparing to test a first-of-its-kind online tool that would allow taxpayers to file federal returns to the agency for free. https://t.co/te3dFDbvWB

— Axios (@axios) May 19, 2023
Axios reported that Intuit reacted strongly to the news, declaring the IRS was solving a problem that not only doesn't exist but would cost Americans "billions of dollars" unnecessarily. The tax-preparing company stated the IRS has an obvious conflict of interest in running such a system, considering the entity would essentially prepare the taxes and also collect them. According to The Wall Street Journal, both TurboTax and H&R Block are ramping up lobbying spending to stop the change.
The IRS reported that taxpayers spend about $140 and eight hours annually preparing their taxes. The agency said its mission is to "improve services" to assist taxpayers in meeting their obligations while helping them take advantage of all "tax incentives" available. The research presented in the packet shows that 73% of taxpayers are at least somewhat interested in a free IRS-provided online tool, and 68% said they were at least somewhat likely to switch to such a system.
Copyright 2023, RepublicanPress.org