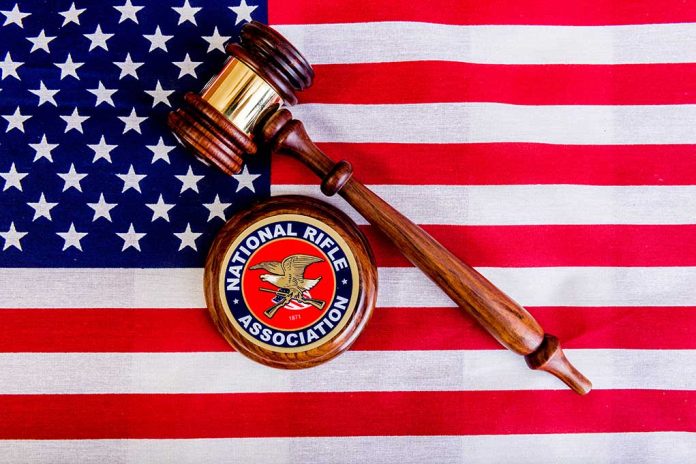 (RepublicanPress.org) – Democratic lawmakers in Illinois control the governor's office and hold a two-to-one majority in the State House and Senate, giving them an advantage regarding controversial actions restricting gun rights. Republican Press recently reported that Gov. Governor J.B. Pritzker signed a new weapon law. However, the measure already faces legal challenges in federal court.
On January 24, the NRA's Institute for Legislative Action (NRA-ILA) released a statement announcing that it backed a lawsuit challenging the constitutionality of the Protect Illinois Communities Act (HB5471). A group of plaintiffs, including the National Sports Shooting Foundation, filed Barnett et al v. Raoul et al in the US District Court for Southern Illinois.
🚨NRA SUES ILLINOIS

NRA will not stand by while activist politicians pass unconstitutional laws that do nothing to promote public safety. We sued Illinois because this new law is a blatant violation of our Second Amendment.

More from @FoxNews➡️ https://t.co/2HrtY9FBGn pic.twitter.com/0eK5SEIodm

— NRA (@NRA) January 24, 2023
HB5471 bans the sale of semi-automatic assault weapons, high-capacity magazines, and switch devices. The new law also expands the use of Illinois' red flag law, a statute that allows family members, law enforcement officials, and others to petition the courts to confiscate an individual's firearms for up to a year based on the allegation they pose a risk to themselves or others.
The 27-page complaint argues that the Second and Fourteenth Amendments protect individuals' right to "keep and bear arms for self-defense." It asserts that ammunition magazines are "indisputable [considered] 'arms' within the meaning of the Second Amendment."
The lawsuit asks the court to declare that HB5471 is unconstitutional and issue temporary and permanent injunctions barring state "officers, agents, and employees" from enforcing the new law.
John Weber, the NRA's state director for Illinois, spoke about the lawsuit in a written statement published on the NRA-ILA website. He accused Gov. Pritzker of ignoring US Supreme Court rulings upholding citizens' right to possess firearms under the Second Amendment.
Weber also warned that the governor's decision to sign HB5471 into law showed his "blatant disregard for the rule of law" as well as a "willful ignorance" of the measure's impact on a state already handicapped its "soft-on-crime policies."
Jason Ouimet, the NRA-ILA's executive director, echoed that sentiment, telling Fox News Digital that the NRA wouldn't idly stand by "while activist politicians" sign unconstitutional measures that "do nothing to promote public safety."
Copyright 2023, RepublicanPress.org