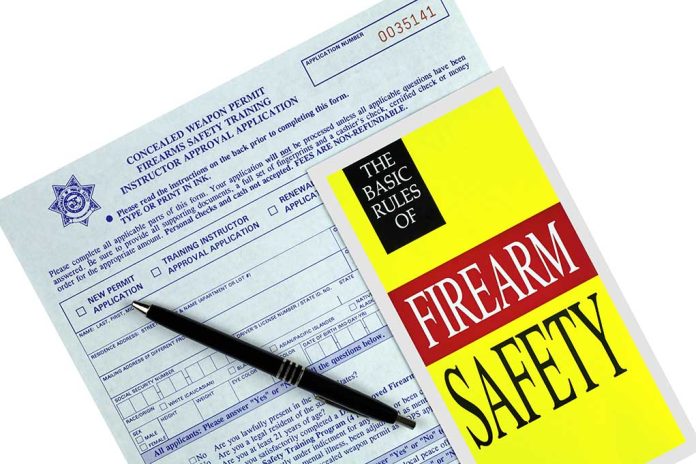 (RepublicanPress.org) – Republican lawmakers continue doing their part to protect the rights of law-abiding citizens, while Democrats continue calling for decreased police funding and increased gun-control measures. For example, Ohio recently enacted a new law eliminating a prior licensing requirement to conceal carry firearms.
Ohio Republicans control both legislative chambers and the governor's office, all but ensuring residents' support when exercising their Second Amendment rights. State lawmakers recently passed a measure making carry conceal permits optional. Additionally, the bill doesn't require individuals carrying a weapon to advise police officers they have a gun unless asked.
On Monday, March 15, Gov. Michael DeWine (R) signed the bill, called "Constitutional Carry" by supporters. State Senator Terry Johnson (R-District 14) introduced the measure to remove a discrepancy in Ohio law that currently allowed residents to open carry firearms but required permits for concealed carry.
Ohio Governor Mike DeWine Signs Bill Ending Conceal Carry Permit Mandate https://t.co/PrgZwD8m19 via @Newsmax

— Logan Ratick (@Logan_Ratick) March 15, 2022
The measure left Ohio's concealed carry permitting option intact. Gun owners wanting to conceal carry in states with reciprocity agreements can still obtain a permit.
Ohio joins the growing number of states to enact this type of legislation. According to ProCon, as of March 15, 23 states are considered "constitutional carry" states.
Do you think states should allow law-abiding citizens to conceal carry guns?
Copyright 2022, RepublicanPress.org