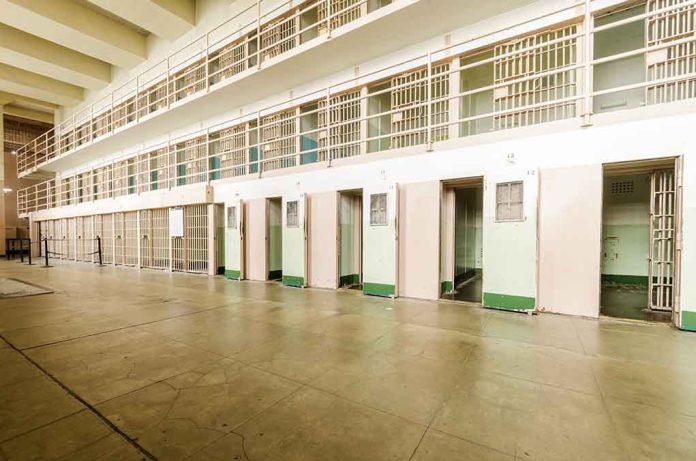 (RepublicanPress.org) – Controversy continues to swirl around the life and times and sudden death of convicted sex offender Jeffrey Epstein by his own hands in a Manhattan detention center in August 2019. Rumors and speculation have circulated about the disgraced billionaire's final hours for years now. However, a new report highlights some of the circumstances surrounding Epstein's untimely demise.
On June 2, The Associated Press (AP) published an exposé detailing thousands of pages of documents it obtained from the Federal Bureau of Prisons (BOP) regarding Epstein's pretrial detention at the Metropolitan Correctional Center in Lower Manhattan (MCC New York). The AP obtained those records using a Freedom of Information Act (FOIA) request.
The records contained a 14-page "psychological reconstruction" of Epstein's death, a five-page "suicide timeline" detailing the events surrounding Epstein's death, his health history, and other BOP records, including internal agency reports, memos, and emails.
The MCC New York's psychological reconstruction said that facility officials had placed Epstein on psychological observation in one of the facility's suicide watch cells a month before his death in the wake of a suicide attempt. Psychological observation is a less restrictive form of monitoring than being placed on suicide watch, according to that report.
However, the MCC New York psychologist reportedly placed Epstein on suicide watch for 31 hours at the end of July. Epstein insisted he didn't have suicidal thoughts, telling the facility psychologist he had a "wonderful life," adding that it "would be crazy" to end it. However, within days, he was dead — reportedly by his own hands.
The AP reported that their review of the Epstein records helped "dispel the many conspiracy theories" surrounding his death. Rather, they underscored the "fundamental failings" of the BOP contributing to Epstein's suicide, including critical staff shortages and deviations from standard detention operating procedures and protocols.
Copyright 2023, RepublicanPress.org