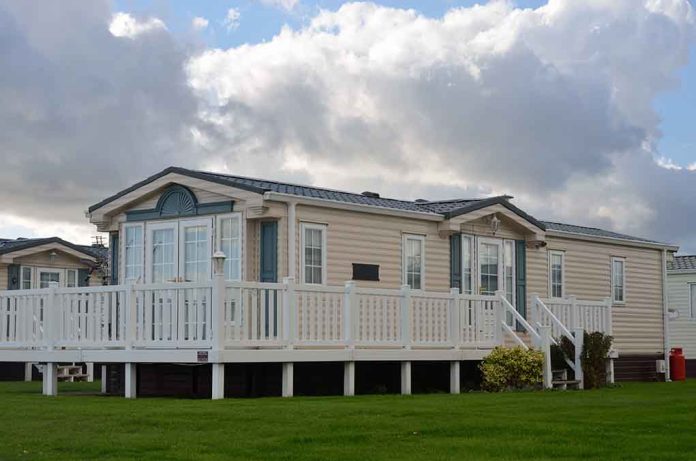 (RepublicanPress.org) – Rumors have circulated for months that the Biden administration was planning on taking drastic action to address climate change at consumers' expense, like outlawing fossil-fuel-operated stoves. In the meantime, the Department of Energy (DOE) Secretary Jennifer Granholm and her team of government regulators have quietly worked behind the scenes to enact new rules. Their latest maneuver is drawing harsh criticism among consumer advocates, energy experts, and manufacturing companies.
The DOE's latest round of energy efficiency standards will go into effect on May 31, the mandated one-year anniversary of its placement in the Federal Registry for public review and comments. The new rules require updated sealing, insulation, and related upgrades for mobile homes.
Granholm and other Biden administration officials have tried to sell the idea to the public by claiming the updated standards will save consumers as much as $475 per year in utility bill payments. However, some experts claim the increased cost of purchasing a new mobile home could offset that saving to the tune of thousands of dollars, harming consumers.
How does this make any sense? https://t.co/ckQ0yt6wH0

— Daily Caller (@DailyCaller) May 22, 2023
For example, a federal petition seeking temporary and permanent injunctive relief filed by the Manufactured Housing Institute and the Texas Manufactured Housing Association on February 14 claims the new rule will adversely impact low-income homebuyers. The plaintiffs seek court intervention under the Administrative Procedures Act, 5 U.S.C. § 551, et seq.
Jonathan Lesser, an adjunct fellow at the New York-based Manhattan Institute for Policy Research, expressed other concerns regarding the DOE's new standards. He told the Daily Caller News Foundation that the rules would have a "negligible" impact on carbon emissions.
Lesser said that the DOE's published estimates showed the new regulations would only "reduce CO2 emissions by 80.4 million metric tons" over 30 years. He said the total reduction in emissions from the new rule change would equal "the equivalent of 150 hours" of emissions in the United States in 2022. According to him, this indicated that the rule would "have zero impact on climate."
Copyright 2023, RepublicanPress.org