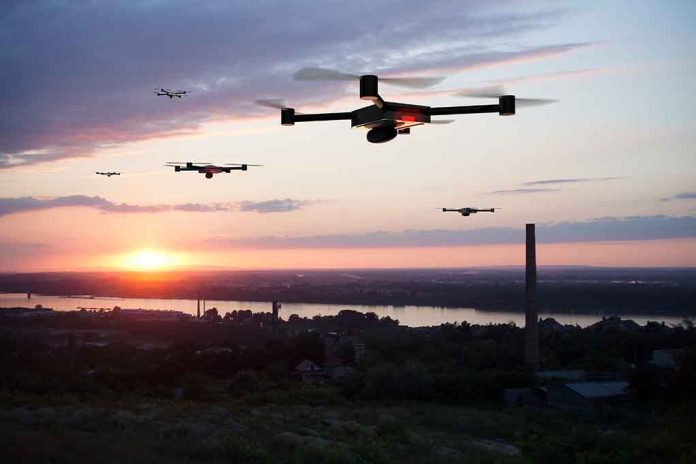 Will This New System STOP Active Shooters?! – It Could Save Lives
(RepublicanPress.org) – In the wake of recent mass shootings around the country, people in the United States are looking for solutions to prevent such tragedies. Currently, the Air Force will be testing drones that utilize artificial intelligence (AI) to identify threats and stop potential perpetrators before they strike. The testing phase will take place over a span of 15 months at Tyndall Air Force Base (AFB) in Florida.
If a shooter is active, the airborne device uses loud noises and flashing lights to distract the suspect while emergency personnel race to the scene.
Air Force testing system to stop active shooters with robots and drones https://t.co/s7WCz5TwvR pic.twitter.com/OyLseDa626

— New York Post (@nypost) July 27, 2022
ZeroEyes, the company that developed the product, stated the idea is to use the robot to disorient using non-deadly methods. There is already a gun detection system using AI in cameras at South Dakota's Ellsworth AFB for security, which the tech business plans to expand to include drones.
JT Wilkins, the senior vice president in charge of helping the government come up with such solutions at ZeroEyes, told Fox News most mass shooters show their weapons up to 30 minutes before starting their rampage. That could be plenty of time for the air vehicles to intervene. He assures there is no danger of the AI going rouge, as there will be a "human reviewer" in place to review all alerts before taking any action.
Copyright 2022, RepublicanPress.org