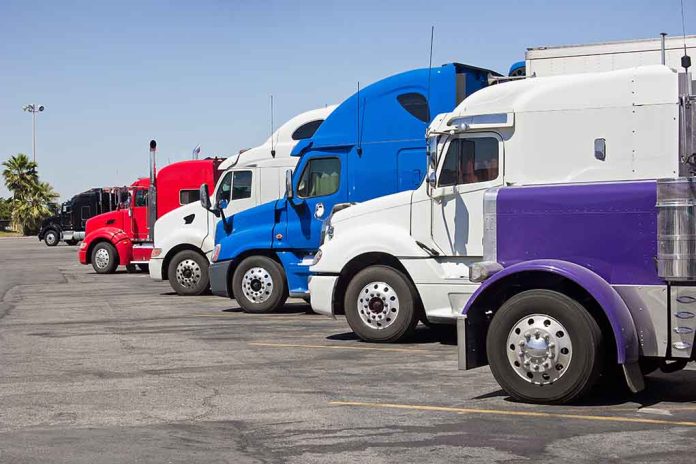 (RepublicanPress.org) – In January, Mexican police stopped a vehicle containing almost 70 migrants, 57 of them minors, who were traveling from Guatemala. None of the people in the overly crowded truck had proper documentation. That same month, authorities in Mexico found three stranded Salvadoran children near the US border. Now, they found even more migrants unsafely working their way through Mexico.
On March 6, the Mexican government announced that the National Institute of Migration (INM) and the Criminal Investigation Agency (AIC) of the Attorney General's Office rescued 343 migrants from an abandoned trailer along a highway in Veracruz. The 103 unaccompanied minors, 212 adults, and 28 family members were from Guatemala, Honduras, Ecuador, and El Salvador.
More than 100 migrant kids found in abandoned trailer in Mexico https://t.co/CXVI3yfpo2 pic.twitter.com/hNBuwP6lR6

— New York Post (@nypost) March 7, 2023
Authorities reported there was no driver, and all of the migrants were housed in the back. The trailer was modified to include multiple levels and a ventilation system with fans for airflow. The statement didn't make it clear how long the people were in the abandoned trailer or their final destination point. The Mexican government is currently sorting out everyone's legal status, and the System for the Integral Development of the Family (SDIF) took guardianship of the minors.
These incidents are not the first of their kind. In fact, trailers full of migrants have been all too common in recent years. In June 2022, the New York Times reported that authorities found over 50 dead or nearly dead migrants in the back of an abandoned tractor-trailer in San Antonio, Texas.
Three months later, La Prensa Latina reported over 120 more migrants were discovered in yet another abandoned vehicle on the Mexican side of the border. The migrants in both cases originated from a number of countries, including Guatemala, Nicaragua, Honduras, El Salvador, and Cuba. Those who survived were given water, and medical attention before processing began to return the people to their respective countries, where appropriate.
Copyright 2023, RepublicanPress.org