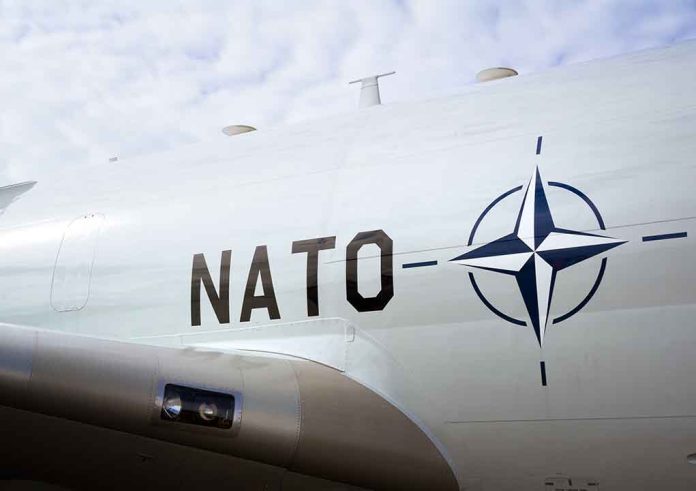 NATO Planning to BOOST Forces – A Bad Sign?
(RepublicanPress.org) – NATO concluded its three-day summit in Madrid, Spain, on Thursday, June 30. The organization spent considerable time discussing the ongoing military conflict between Russia and Ukraine. The prospect of a drawn-out war coupled with the recent wave of massive Russian bombardments prompted the alliance's secretary-general to strengthen its level of deterrence and defense, leading up to the summit's start.
On June 27, NATO Secretary-General Jens Stoltenberg held a brief pre-summit press conference in Brussels, Belgium. He announced several significant steps to strengthen the alliance's forward defenses. For instance, the group plans to increase its "high-readiness" forces level from 40,000 troops to "well over 300,000."
Speaking ahead of this week's #NATOSummit in Madrid, #NATO Secretary General @jensstoltenberg said that leaders are set to sign off on key decisions.

🔵A new #StrategicConcept
🔵A fundamental shift in deterrence and defence
🔵Greater support to Ukraine

➡️https://t.co/dJJAd8UxVX pic.twitter.com/CzaDK7NCIF

— Oana Lungescu (@NATOpress) June 27, 2022
To achieve this, NATO plans to take a four-pronged approach:
pre-position additional military equipment and stockpiles;
strengthen its command and control elements;
upgrade current defense plans and pre-assign military forces to defend specific member states and allies; and
increase forward-deployed components like air defense systems.
Stoltenberg said that NATO troops would begin conducting military exercises and home defense forces to familiarize themselves with local terrain, facilities, and pre-positioned equipment stockpiles. He also noted that the alliance plans on increasing its defense investment for the eighth consecutive year. According to him, it has spent well over $350 billion on defense and deterrence measures in the last eight years.
What do you think of the ongoing Russia/Ukraine conflict? Do you support NATO increasing its readiness level?
Copyright 2022, RepublicanPress.org