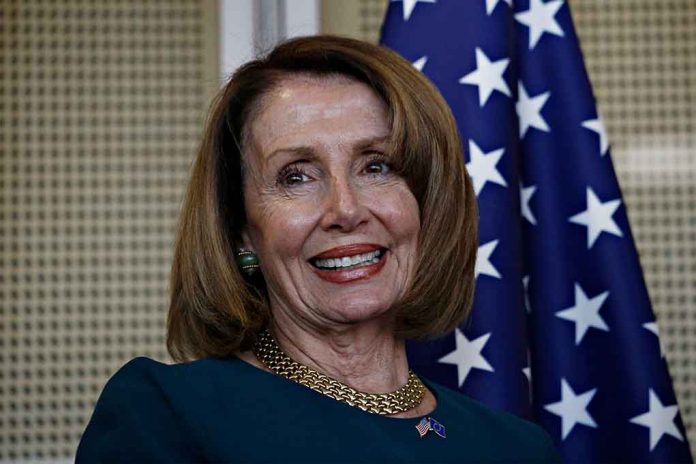 Pelosi Goes OVER Archbishop's Head – ALL the Way to the Vatican!
(RepublicanPress.org) – Although House Speaker Nancy Pelosi (D-CA) is a Catholic, her pro-choice stance caused her local archbishop in San Fransisco, Salvatore Cordileone, to deny her Communion. However, on June 29, the California legislator attended mass in St. Peter's Basilica led by Pope Francis. While there, she received Communion despite being barred from it at home.
VATICAN CITY (AP) — US Speaker Pelosi receives Communion at papal Mass in Vatican despite support for abortion rights.

— Jonathan Lemire (@JonLemire) June 29, 2022
Although the Pope refused to address the abortion controversy happening in the United States, he previously stated Communion is "pastoral," not political. When asked back in 2021 if he ever denied the Eucharist to anyone willing to partake in the practice, the papal answered with a resounding "no." He said that he believes abortion is murder and that the church does not sanction the procedure.
At the time, the pope encouraged priests and bishops alike to follow his example and stay out of the political realm, saying pastors are "neighbor(s)," not politicians. It's notable that the Pope didn't personally preside over the Communion.
Regarding Cordileone's position, he decided to forge his own path. He said the house speaker must either denounce abortion or stop touting that she's a Catholic because the two don't go together.
Do you think Nancy Pelosi should have been allowed to receive Communion?
Copyright 2022, RepublicanPress.org