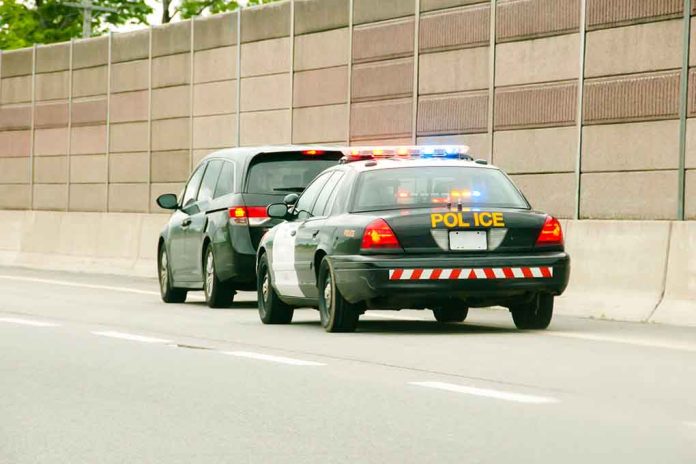 (RepublicanPress.org) – Tina Turner was one of the most iconic singers in American history and she did it while she was raising her children. When she was 18, she welcomed her first son, Craig, into the world. A few years later, she married Ike Turner and adopted his two children as her own — Ike Jr. and Michael Turner. The couple went on to have another son, Ronnie. Weeks after the singer's death, Ike Jr. is making headlines.
On June 21, Fox News reported that officers from the Alvin Police Department in Texas pulled the man over for a traffic stop in May, and it was anything but routine. An investigation revealed that Ike Jr. was allegedly in possession of crack cocaine and methamphetamines at the time of the stop. Authorities arrested him, and prosecutors charged the suspect with possession of a controlled substance and tampering with evidence.
According to People, Captain QT Arendell from the Alvin PD stated the 64-year-old tried to "eat the drugs," hence the tampering charge.
Tina Turner's Son Ike Jr. Arrested on Charges of Crack Possession: 'He Tried to Eat the Drugs' (Exclusive) https://t.co/adHKtGoIvI

— People (@people) June 21, 2023
Singer Tina Turner died at the age of 83 at her home in Küsnacht, Switzerland, on May 24. The musical legend and trailblazer had been dealing with several health issues over the years, including a stroke, kidney transplant, and intestinal cancer. Her talent won her several awards over her 50-year career. Just two years ago, she was inducted into the Rock n' Roll Hall of Fame.
According to an interview Ike Jr. gave the Daily Mail in 2018, he hadn't had contact with Tina Turner since the year 2000. He claimed his mother and father were largely absent throughout his childhood and basically cut off contact with the children she shared with her previous husband — including the suspect. Ike Sr. died from a cocaine overdose in 2007.
Ike Jr. is being detained for his drug charges on $70,000 bail in Texas.
Copyright 2023, RepublicanPress.org