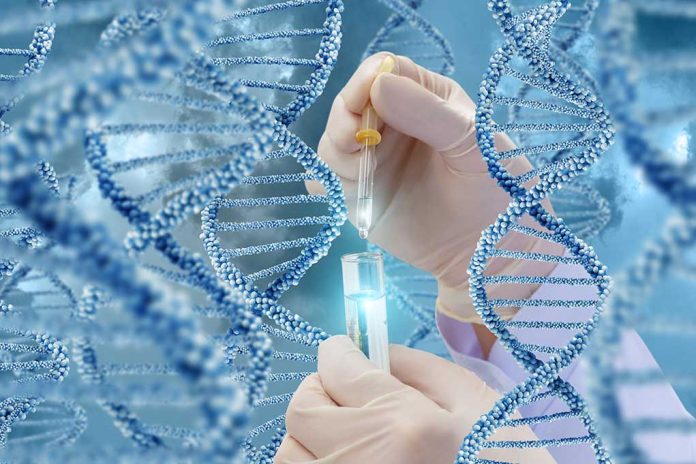 (RepublicanPress.org) – On May 16, a grand jury indicted murder suspect Bryan Kohberger for allegedly killing four University of Idaho students in November 2022. The victims — Madison Mogen, Kaylee Goncalves, Xana Kernodle, and Ethan Chapin — all died from stab wounds. The charges against him include four counts of first-degree murder and one count of burglary. The prosecuting attorney subsequently filed a motion to seal the names of the grand jury witness, and the court approved the request. Kohberger refused to enter a plea in the case, forcing the judge to enter "not guilty pleas" on the defendant's behalf. One expert believes there's a smoking gun.
Criminologist Debbie Goodman recently appeared on "News Nation," stating the DNA found on a knife sheath in the college students' off-campus home was "surefire evidence" against the suspect. Moscow Police Corporal Brett Payne wrote in an affidavit that there was trace DNA from a "lone male" on the sheath's button. Investigators reportedly closely matched that sample to DNA found in the garbage at Kohberger's parent's home in Pennsylvania.
Goodman explained that "genetic genealogy" is essential in cases like the Idaho murder investigation. She said each person has their own personal "composition compilation" of fluids and prints that point to their identity. The criminologist predicted the sheath and DNA findings would play a critical role in the case against Kohberger.
Former federal prosecutor and current defense Attorney Duncan Levin recently told Newsweek the evidence in the affidavit doesn't show the defendant was in the off-campus home at the time of the murders. He said there's "a lot of smoke" in the case but "no definitive fire." Levin also mentioned the DNA and the knife sheath, claiming it's "not irrefutable proof" of Kohberger's guilt.
Prosecutors could seek the death penalty against the defendant for the four murders. However, Idaho law states they have 60 days from the time of the plea to submit that intention in writing.
Copyright 2023, RepublicanPress.org