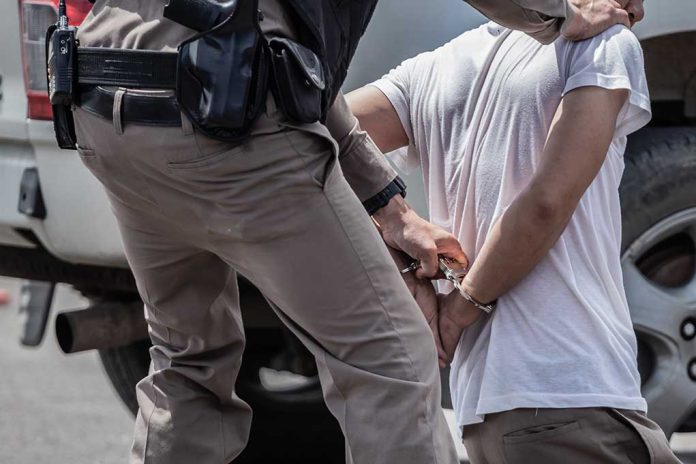 (RepublicanPress.org) – In early April, the Austin Police Department issued a statement on Twitter debunking rumors that a serial killer was dumping bodies in a local lake. The social media rumor mill was out of control, claiming drowning victims were actually murdered. Though that gossip remains debunked, the police are looking into another suspect as the possible perpetrator in actual unsolved murders.
At the end of May, the Austin Police Department recently arrested 62-year-old Raul Meza Jr. and charged him with the murder of his roommate, 80-year-old Jesse Fraga. The accused killer was apprehended after he allegedly called detectives and told them that he stabbed the elderly man to death. Authorities also claimed Meza confessed to the 2019 murder of 66-year-old Gloria Lofton. She was strangled to death and his DNA reportedly matches evidence that authorities found at the scene of that crime.
Police stated they are looking into up to 10 similar cold cases that fit the parameters of the murders. Bruce Mills, the city's assistant interim city manager, said authorities aren't sure how many people Meza has killed in total — yet.
Meza has served time in prison for murder before these crimes. In 1982, 8-year-old Kenra Page was riding her bicycle when the Austin suspect grabbed her, then sexually assaulted and murdered her. He dumped her body in a dumpster at an elementary school. He was sentenced to 30 years in prison for the crime, but good behavior allowed him to be released in just 11 years.
In 1993, The New York Times covered Meza's release from prison. According to the report, the community was furious that officials let him out of prison. Every time he moved to a new community, the public protested with pickets until he moved. He finally settled down but soon violated parole. He was in and out of prison for years after, finally being released in 2016 for good.
When police recently arrested the suspect, he reportedly told police he was going to "kill again." In fact, he said he was "looking forward to it."
Copyright 2023, RepublicanPress.org