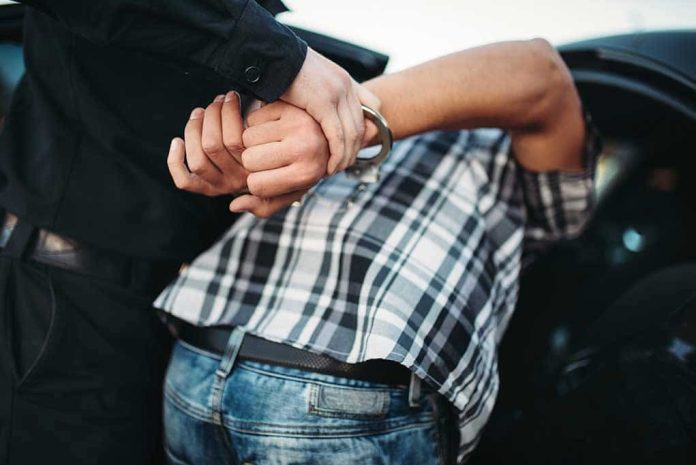 Man Accused of Murdering Ex Also Allegedly Tried To Have Others Killed
(RepublicanPress.org) – In November 2021, police arrested Robert Tarr for the first-degree murder of his ex-girlfriend, Leslie Reeves, and the attempted murder of her date at the time, Christopher Smith. The suspect allegedly broke into Smith's home in Farmersville, Illinois, while he and Reeves were having a date and shot them. He's still awaiting trial.
On September 19, the Montgomery County Sheriff's Department announced some brand new charges against Tarr. Alabama Prosecutor Andrew Affrunti presented evidence to a grand jury, accusing the inmate of hiring a hitman to commit two murders. According to the indictment, he aimed to finish off Smith, who barely survived the 2021 ordeal, and the investigating deputy on the case.
Man charged with killing ex-girlfriend now accused of trying to hire someone to murder investigator, surviving victim Investigators said Robert Tarr was in custody when he tried to hire someone to kill a surviving victim and a Montgomery County deputy https://t.co/7NIdElZB8P

— Christine Byers (@ChristineDByers) September 21, 2022
Meanwhile, Mr. Smith is still dealing with the aftermath of the harrowing events at his home around Thanksgiving time last year. He sustained a bullet wound to the head, which left him paralyzed down one side and confined to a wheelchair. The 49-year-old dad said he lost everything. According to a February report from KSDK, he said, "I just want my life back."
During the same interview, Smith also spoke about Reeves and how her children tragically lost their mother in the blink of an eye.
There's no word yet on when Tarr will stand trial for his alleged crimes. For now, he remains behind bars.
Copyright 2022, RepublicanPress.org