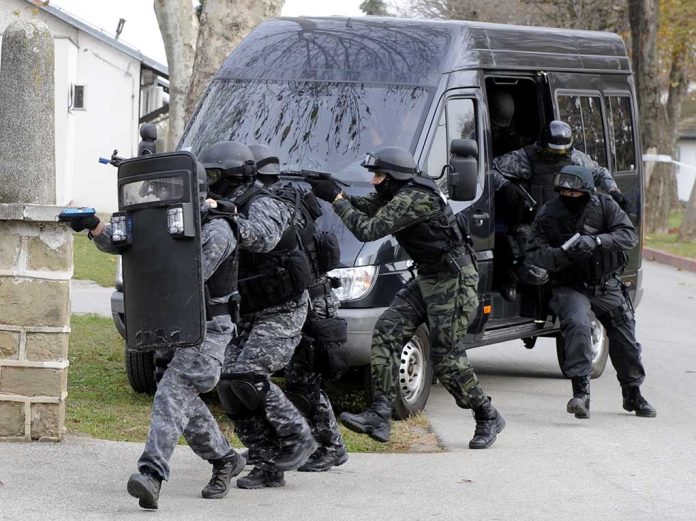 Fake Shooting Reports Shake Up Multiple Florida Schools
(RepublicanPress.org) – The US has experienced dozens of school shootings over the last two decades; just this past May, the Uvalde, Texas, Robb Elementary School massacre left 21 dead. Parents across Florida recently went through a terrifying incident when pranksters called in multiple mass shootings.
On Tuesday, October 12, police across the Sunshine State responded to calls of active shooters in schools. In Sarasota, Riverview High was on lockdown for hours as terrified parents posted on online forums begging for information about a potential shooter at the school. The sheriff's department later revealed the school was the victim of a swatting call. "Swatting" is considered a prank where someone calls in a crime in progress and prompts a massive police response.
Today was overwhelming for parents, students and community members alike. Just after 12:45, we received what detectives feel confident was a "swatting" call to our 911 center. The caller indicated an active shooter at Riverview High School. (thread⬇️) pic.twitter.com/4gpJOoDLB1

— SarasotaSheriff (@SarasotaSheriff) October 11, 2022
Schools in Pinellas, Broward, and Miami-Dade counties all received similar calls. In all, more than a dozen institutions were impacted, prompting countless officers to rush to the schools to search for danger. In the last month, more than a dozen states have reported incidents of swatting calls at schools.
The FBI office in Tampa released a statement to ABC News saying agents were aware of swatting incidents across the state. Federal authorities are now looking into the events. The agency said it is working with law enforcement partners to gather information and urged members of the public to "remain vigilant, and report any and all suspicious activity" to the police.
Copyright 2022, RepublicanPress.org