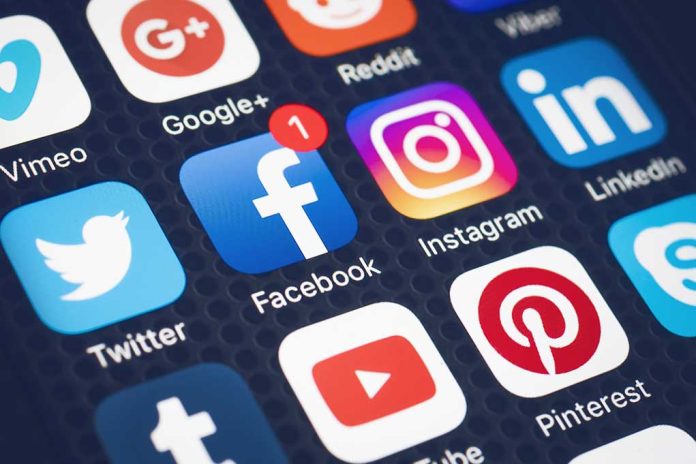 These Groups Are Joining The Fight To STOP Controversial Law
(RepublicanPress.org) – In September 2021, Governor Greg Abbott (R-TX) signed a bill into law that stops social media companies with a certain number of users from banning people from platforms for their political views. Recently, some advocacy groups teamed up with the tech industry to fight the legislation, claiming that the Texas law stops those same companies from removing people and content that violate the platform's rules. Their request now sits in the Supreme Court (SCOTUS), as the groups ask for help to block the law while they fight it through the judiciary system.
Texas House Bill 20
If a social media company has over 50 million users per month, like Twitter and Facebook, the platform is not allowed to ban a user simply because of their political position, according to the Texas law. The sites affected must also publicize their content management and moderation policies, complaint and appeals processes, and reasons for the removal of all content.
The bill also affects email providers, prohibiting them from stopping emails based on their content alone.
The Texas governor says he signed the bill into law to protect Texans' First Amendment rights to free speech. He believes information should "flow freely" without social media platform intervention silencing American voices — specifically Conservatives.
Supreme Court Fight
The Computer and Communications Industry Association, NetChoice, the Anti-Defamation League, the NAACP, and others want the SCOTUS to block the law. They claim the government is overstepping into private business matters where it doesn't belong. Without the ability of social media platforms to monitor, block, and ban certain content and users, extremists can rally, which could lead to disastrous results like the recent racist-fueled deadly shooting in Buffalo, New York.
A spokesperson for the Real Facebook Oversight Board stated the law eliminated "critical safeguards" needed to quell incitements of violence and hate speech on public platforms. The argument in front of the court recognizes American citizens' rights to free speech, but alleges the law violates the First Amendment for private entities. That's because private platforms have the right to enforce their terms of service. The First Amendment only protects Americans from government censorship.
The filing sits in front of US Supreme Court Justice Samuel Alito of the Fifth Circuit, who will review the case. There could be a vote among the justices on the court regarding the matter sometime this month. Do you think the government should regulate social media and tell platforms how to run their business, or do you believe private companies should make their own decisions?
Copyright 2022, RepublicanPress.org