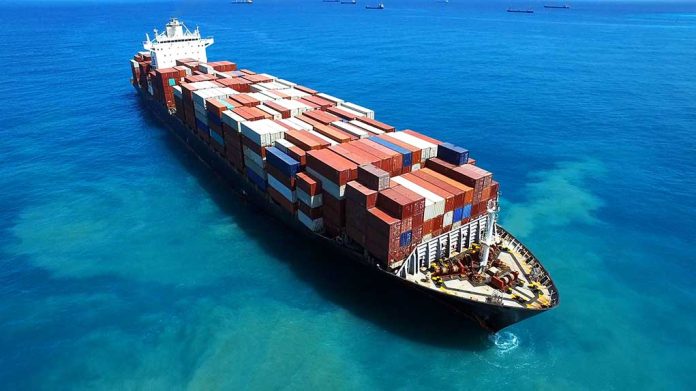 (RepublicanPress.org) – President Joe Biden started reversing many of his predecessor's policies on his first day in office. However, he maintained the bulk of former President Donald Trump's actions regarding trade with China. The POTUS recently persuaded a couple of nations to agree to restrict certain imports to the communist-led country.
On Saturday, January 28, The Wall Street Journal (WSJ) broke the news that Biden administration officials brokered an agreement with the Netherlands and Japan to begin restricting the export of advanced-chip manufacturing equipment to China. Unnamed individuals familiar with the deal told the newspaper that high-ranking security officials from the three nations agreed to terms on Friday regarding the policy.
Japan and the Netherlands have agreed with the U.S. to start restricting exports of advanced chip-manufacturing equipment to China, joining efforts by the Biden administration to cut off China's access to advanced technologies.@TokyoWoods @vmsalamahttps://t.co/YMAH3zJ8Lo

— Jonathan Cheng (@JChengWSJ) January 30, 2023
The agreement is reportedly part of an effort to throttle China's ability to expand its military capabilities by restricting its access to emerging technologies.
The US, Netherlands, and Japan currently dominate the market for equipment to manufacture advanced semiconductors. As a result, the alliance between the three countries could make it incredibly difficult for China to develop a competing chip industry, according to a later report from WSJ.
The new agreement comes in the wake of last year's announcement by the US Department of Commerce that it was implementing a new rule (87 FR 62186) through the Bureau of Industry and Standards to update its export controls to restrict China's ability to obtain advanced computer chips, manufacture semiconductors, and develop and maintain supercomputers.
U.S. Restricts #Semiconductor #Exports in Bid to Slow China's Military Advance https://t.co/09BgZLjKqv pic.twitter.com/K4Bh9zuf5n

— Stephen Webster (@move2thecloud) October 10, 2022
That rule also required chip manufacturers in the US to obtain a license from the Department of Commerce before they could export chips used to build supercomputers and to facilitate advanced artificial intelligence calculations necessary to operate advanced weapons systems.
The WSJ reported that the cooperation of the Netherlands and Japan is critical to 87 FR 62186's success due to their production of semiconductor manufacturing equipment through companies like Tokyo Electron Ltd. and Netherlands-based ASML Holding.
Copyright 2023, RepublicanPress.org