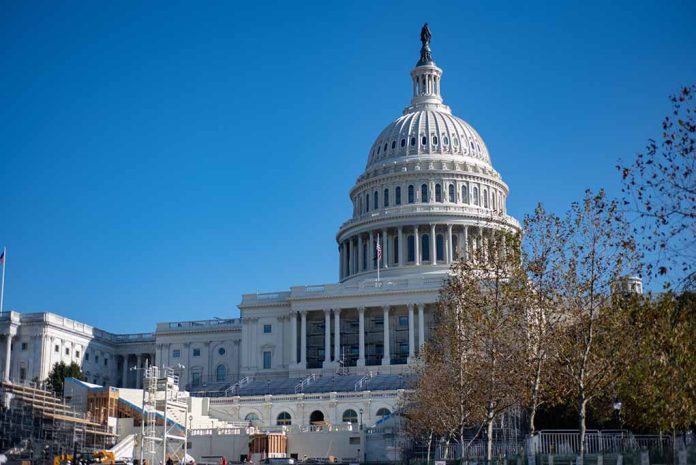 New Bill Will END The Internet As We Know It
(RepublicanPress.org) – Democrats have obstructed Republican-led efforts to regulate Big Tech companies for years. Considering the number of times social media platforms censored unfavorable posts about Joe Biden, it's no small wonder Democrats are opposed to passing new regulations. However, that's not stopping conservative firebrand Rep. Marjorie Taylor Greene (R-GA) from taking action to remedy the situation.
On Thursday, April 28, Greene introduced the 21st Century Free Speech Act (HR7613), the House companion to S1384, previously introduced by Sen. Bill Hagerty (R-TN). The measure calls for the repeal of Section 230 of the Communications Act of 1934 as amended by the Communications Decency Act of 1996.
MAJOR ANNOUNCEMENT ON SECTION 230 https://t.co/rx7SDCNnJh

— Rep. Marjorie Taylor Greene🇺🇸 (@RepMTG) April 28, 2022
Section 230 provides legal protections from civil liability for companies providing public internet and interactive computing services. In other words, the law protects big tech companies like Facebook, Google, and Twitter from lawsuits over the content posted on their platforms.
Rep. Greene's bill would restrict Big Tech companies' authority to censor religious and political speech. It also prevents platforms from prejudicing or disadvantaging individuals, classes of people, and political or religious groups.
It remains unclear whether Greene can muster enough support in the Democratic-led House. However, Elon Musk's recent deal with Twitter's directors to purchase the platform may have altered the political landscape surrounding Section 230.
Jen Psaki said yesterday that Biden supports reforming Section 230 and enacting anti-trust reforms. @ElonMusk buying Twitter is going to expose these "progressives" for who they are.

You're going to see an unprecedented attack on our First Amendment.

They're in a panic!

— Errol Webber (@ErrolWebber) April 26, 2022
For instance, White House Press Secretary Jen Psaki went toe-to-toe with reporters regarding the administration's response to the news during her daily press briefing on April 25. She said Biden supported reforming Section 230.
Do you think Rep. Greene and Sen. Hagerty can push their measures through Congress?
Copyright 2022, RepublicanPress.org