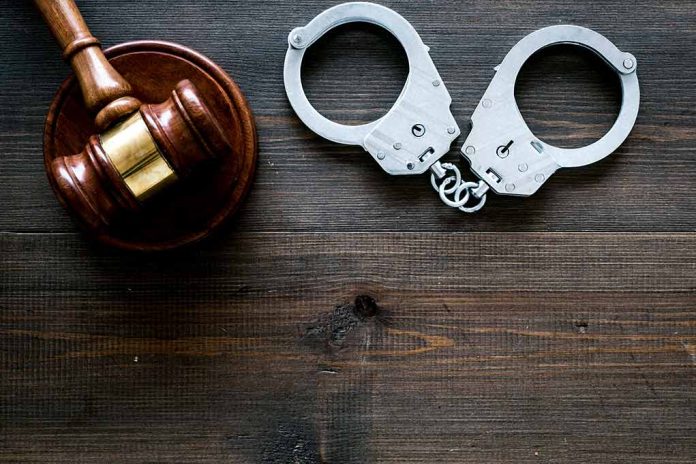 (RepublicanPress.org) – On August 11, police in Pensacola, Florida, arrested 20-year-old Keith Agee, charging him with the murder of Brooklyn Sims at a local Home Depot. Pensacola News Journal reported that the suspect walked into the big box store and shot the teen. Two others inside the business suffered superficial bullet wounds. Sims was found dead at the scene. Agee was soon arrested, but now police have apprehended a second suspect in connection to the homicide.
JUST IN: A judge denied bond for 50-year-old Sheila Agee — the mother charged in the Escambia County Home Depot murder. Bond was denied after her attorney argued the texts were misconstrued and asked for a $250,000 bond.

Read more — https://t.co/eOXI99taDu pic.twitter.com/qTOoGRtOGu

— WEAR ABC 3 (@weartv) August 17, 2023
On August 16, Fox News reported that the Escambia County Sheriff's Office also arrested the suspect's mother after obtaining text messages showing she helped plan the murder. The communications revealed that the alleged shooter told his mom what he planned to do, and she egged him on to follow through with it. Not only that, but she offered to give him Sims' location so that he could leave work and do the deed away from his and the victim's daughter.
According to Law & Crime, Sheila Agee is currently in jail in Alabama, awaiting extradition to Florida, where she will face a charge of principal to first-degree murder. The pair allegedly discussed deleting their conversation to evade prosecution. It's unclear how police obtained the exchange so quickly. Prosecutors already charged Keith Agee with aggravated battery and first-degree premeditated murder.
Two witnesses to the shooting, the other contractors who were injured, said the suspect entered the aisle where they were all working, said something to the victim, and fired his gun five times. The 20-year-old reportedly fled the scene but subsequently contacted 911 to give them his location and turn himself in.
The recent incident isn't Agee's first brush with the law — or violence. WEAR News obtained court records that show police arrested the man in February for domestic violence (DV), but the case was dropped. About two months later, authorities picked him up again for another alleged DV incident. Police dropped that case as well.
Copyright 2023, RepublicanPress.org