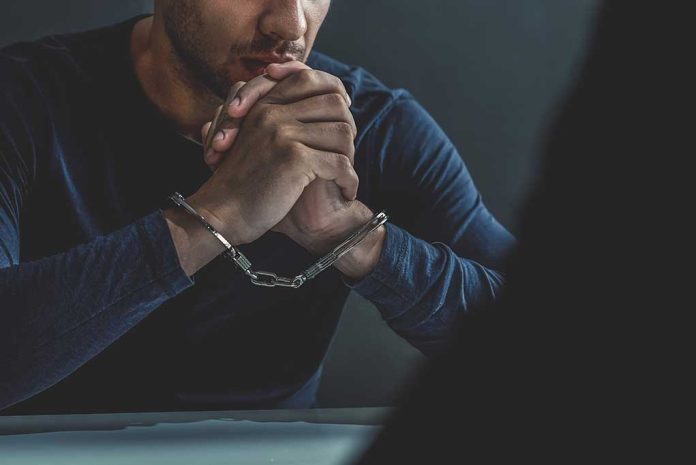 Wannabe MURDERER? – Mother Speaks Up!
(RepublicanPress.org) – At a literary event in upstate New York on August 12, a man by the name of Hadi Matar allegedly rushed on stage and allegedly stabbed author Salman Rushdie about 15 times. The suspect's mother has now spoken out about the incident.
Silvana Fardos spoke to the Daily Mail about the attack, saying her son traveled to the Middle East in 2018, and he returned a changed man. She claims he became a "moody introvert" during the trip to see his father. Apparently, he also started criticizing her for not bringing him up to strictly follow the Islam religion. "I'm not going to bother talking to him again," she said in response to the attack, pointing out that she and the other children she looks after need to try to "move on."
Multiple reports have accused Matar of being sympathetic to the Iranian regime. On August 14, Vice reported the alleged perpetrator has had "contact" with the Islamic Revolutionary Guard Corps (IRGC), although there's no known corroboration to support the allegation. Although Iranian officials were quick to blame the victim, they denied any involvement in the incident.
In 1988, Rushdie published a novel entitled "The Satanic Verses," which prompted death threats from one of Iran's leaders at the time, Ayatollah Khomeini. Since then, the novelist has apparently been looking over his shoulder.
French President Emmanuel Macron spoke out in support of the author after his attack, stating that France stands "by his side."
For 33 years, Salman Rushdie has embodied freedom and the fight against obscurantism. He has just been the victim of a cowardly attack by the forces of hatred and barbarism. His fight is our fight; it is universal. Now more than ever, we stand by his side.

— Emmanuel Macron (@EmmanuelMacron) August 12, 2022
Matar is facing attempted murder charges, and Rushdie is still recovering from his injuries related to the stabbing. The suspect pleaded not guilty.
Copyright 2022, RepublicanPress.org