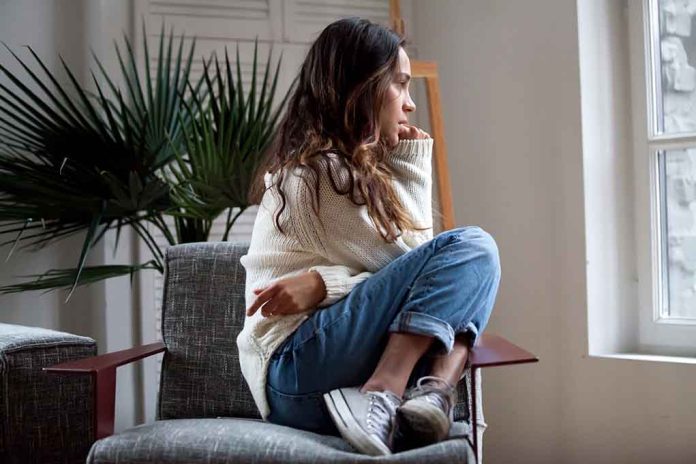 Facebook NAMED – Concerned Mother Files Lawsuit!
(RepublicanPress.org) – A group of 44 state attorneys general issued a letter to Meta CEO Mark Zuckerberg in mid-2021, urging him to reconsider plans to develop Instagram for children under 13. As support, they pointed out that Facebook has a long-standing record of failing to protect kids' privacy and safety on its platform and pointed to research showing social media use harms their mental and emotional well-being. Now, it seems a Colorado woman is about to test that premise after deciding to go after Facebook over her daughter's mental health issues.
On August 2, Fox 5 reported that Cecelia Tesch recently filed a lawsuit against Facebook and Meta in the US District Court of Colorado. The complaint alleges that long-term use of the platform seriously harmed her daughter.
Mom SUES Meta over claims her daughter got addicted to Facebook aged SEVEN and the fixation drove her to develop an eating disorder and self-harm https://t.co/YDFDO3FZem

— Daily Mail Online (@MailOnline) August 9, 2022
Identified in court documents as "RP," her daughter reportedly began using Facebook when she was seven years old and quickly started exhibiting addictive behavior patterns.
As a result, the lawsuit claims RP suffered several severe afflictions, including anxiety, depression, and a particularly dangerous kind of eating disorder. Additionally, her ability to complete school work and engage with family and friends severely deteriorated over time.
Facebook's policies bar children under 13 from using its platform. However, Tesch's attorneys claimed officials created the platform in a way that "allow[s] children and adolescents to use" the site and eventually become addicted to it "without the consent of the users' parents."
What do you think? Who is responsible for this situation — Facebook or Tesch for not monitoring her daughter's online activity?
Copyright 2022, RepublicanPress.org