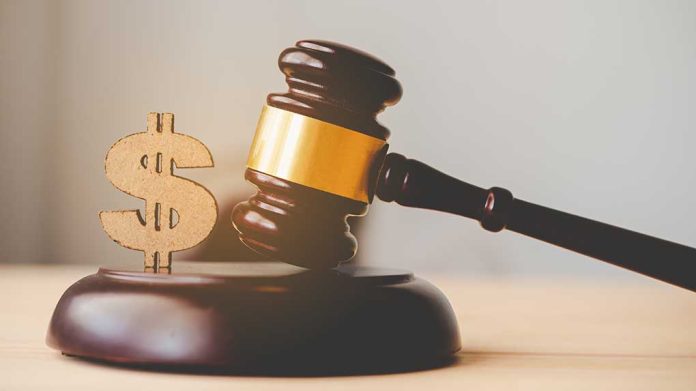 (RepublicanPress.org) – In the spring of 2021, The Washington Post reported that a whistleblower, David Nielsen, filed a complaint with the IRS in 2019, claiming the Church of Jesus Christ of Latter-day Saints (LDS) had amassed billions of dollars that should have gone to charity, and used surplus and tax-exempt donations to shore up a couple of businesses. In 2021, James Huntsman filed a lawsuit against the church, demanding his millions back, claiming the LDS Corporation was defrauding its members. Now, the Securities and Exchange Commission (SEC) has stepped in, slapping the church with a hefty fine for its practices.
On February 21, the SEC announced it charged the LDS church and its non-profit entity, Ensign Peak Advisors, Inc., for failing to file forms disclosing the organization's $32 billion worth of investments. Instead, the commission stated the entities used multiple shell companies to hide the massive wealth. To settle the matter, Ensign Peak agreed to pay a $4 million penalty, and LDS agreed to fork over $1 million to the US Treasury.
The Church of Jesus Christ of Latter-day Saints and its investment arm have been fined $5 million for using shell companies to obscure the size of its $32 billion portfolio, which was under church control, the U.S. SEC announced Tuesday. https://t.co/vCmds2yv94

— CBS News (@CBSNews) February 22, 2023
The SEC said the church's investment manager, with support from LDS, went to "great lengths" to hide the entity's investments, keeping the commission out of the loop, which is against the law.
The Church of Jesus Christ of Latter-day Saints responded to the ruling with a statement explaining what had happened. The correspondence blamed the error on advice previously given by legal counsel. LDS claimed it was trying to fulfill its reporting obligation while keeping the portfolio a secret, adjusting its practice in 2019 after the SEC first approached the church about its reporting. The statement said the entity has been in compliance ever since and regrets its previous mistakes.
According to CBS News, the church asks its parishioners to tithe 10% of their income to support the organization, which currently has about 17 million members around the world.
Copyright 2023, RepublicanPress.org