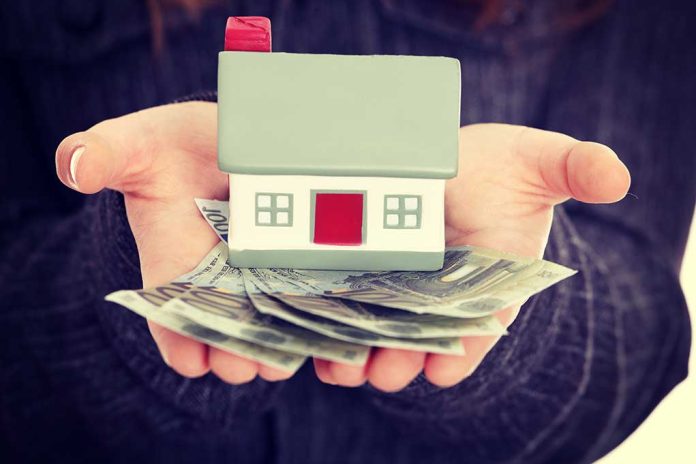 People Are CANCELING Home Purchases – But Why?
(RepublicanPress.org) – As the Federal Reserve continues to increase the interest rate in an attempt to quell out-of-control inflation, many people are backing out of their current home deals. In the summer of 2021, cancelations accounted for only 11.2% of home buying contracts, but that number increased to just under 15% in June. Experts have not seen that volume of people walking away from home purchases since the beginning of the pandemic.
The reason many people are changing their minds seems to be the higher mortgage rates, making potential monthly payments too much to handle for some.
At the beginning of 2022, 30-year fixed rates hovered around 3%, but no more. As of July 13, the rate stood at 5.72%. The jump is making it less affordable to buy a home in an already inflated market, slowing down the housing market altogether.
Although those seeking a mortgage saw a dip in the rate during the first week in July, they're still well above where they have been for the past two years.
there it is

*US MORTGAGE RATES PLUNGE TO 5.3% IN BIGGEST DROP SINCE 2008 pic.twitter.com/ihIpygL7lD

— Brian Chappatta (@BChappatta) July 7, 2022
According to a recent NBC News report, Redfin Deputy Chief Economist Taylor Marr said potential homebuyers are now requiring inspections and appraisals, giving them an out if any problems arise. When the housing market was hot, many purchasers waived such measures, leading to quick sales and low-interest lock-ins. Now, people looking for their next residence can be a bit more selective — and they are.
Copyright 2022, RepublicanPress.org