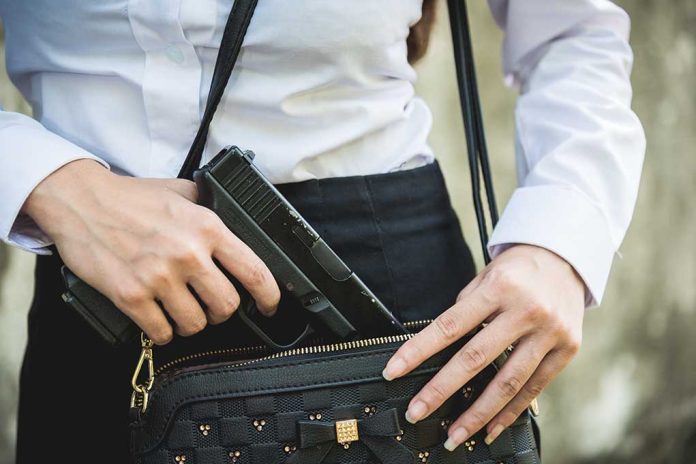 Lawmaker Pushes GUN Legislation To Protect Americans' Rights
(RepublicanPress.org) – In the wake of the Bipartisan Safer Communities Act passed into law in June, some states are addressing the gun rights issue. On July 13, the Daily Caller reported they obtained a copy of state Senator Steve Daines' (R-MT) Concealed Carry Reciprocity Act proposal regarding concealed carry in Montana. He believes no place in the United States has the right to infringe on Second Amendment rights.
The right to keep and bear arms is guaranteed under the Constitution—no state should be able to take that right away.https://t.co/YuzioEXfmB

— Steve Daines (@SteveDaines) July 13, 2022
If passed, the bill would allow those living in the Treasure State to travel across state lines with a concealed weapon into another region that also allows its people to carry in that manner. The only stipulation he added was that the person had to follow the law in the new state. The legislator believes concealed carry permits should work in much the same way as driver's licenses do across the country.
The issue of guns has been a hot topic lately, as the Supreme Court recently struck down a New York law requiring those who want to concealed carry to justify the need to do so. Attorney Paul Clement from the New York State Rifle and Pistol Association recently stated carrying a weapon "outside the home" is a constitutionally protected right for US citizens.
Do you agree? What do you think about the proposal from the Montana legislator?
Copyright 2022, RepublicanPress.org